Getting a buzz out of keeping bees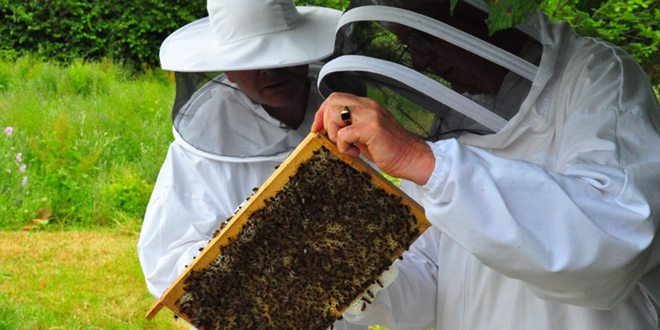 There's more to beekeeping than just making honey – the honey bee is vital as a pollinator of crops.
Many years ago there were hundreds of thousands of beekeepers at a time when every cottage garden and vicarage lawn had its hives.
Relocation to the cities saw numbers drop but they were buoyed up during the Second World War when beekeeping was encouraged to provide sweetening, and sugar was in short supply.
In fact, Winston Churchill made arrangements for beekeepers to receive supplies of sugar to help feed bees during the winter, ready to repay the 'investment' come the next summer.
Nevertheless, the number of beekeepers dropped in the following decades, and the arrival of the Varroa mite in the 1990s saw a further decline.
By the time the British Beekeepers Association (BBKA) started to campaign for investment in honey bee health research in 2007, membership numbers were around 8,000.
"A positive outcome of the campaign and the massive increase in public awareness resulted in large numbers of new beekeepers joining up, taking membership up to around 25,000 by 2012, which is where it remains today," says Diane Roberts, of the BKKA.
"Each of these beekeepers has an average of 4.5 hives each, making a total of 112,500 hives."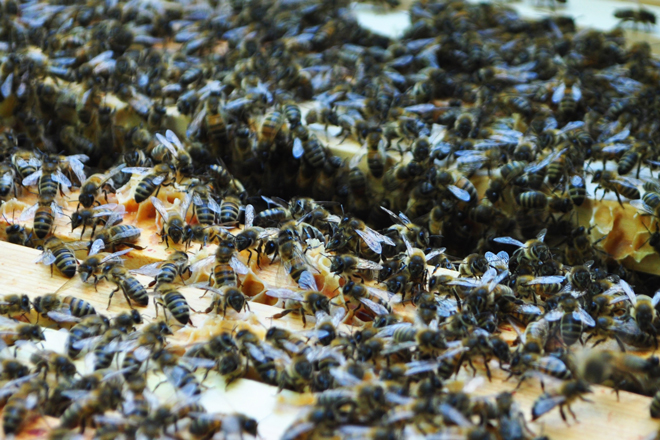 Beekeeping in Britain is largely a hobby – there are commercial beekeepers, but the vast majority use beekeeping as part of their income, and the number who rely entirely on bees is small.
If you are interested in becoming a beekeeper, the BKKA recommends getting in touch with your local association.
The East Grinstead Beekeepers Association has around 65 members at present and covers the town and surrounding areas including Forest Row, Lingfield, Felbridge, Dormansland, Newchapel and Ashurst Wood.
Branch chairman is Oliver Sinclair who keeps bees at his East Grinstead home and at an apiary nearby.
He has been a beekeeper since 2011 but first became fascinated by them as a child.
"Most people start beekeeping because of the importance of bees to the environment and also because it is a great hobby," Oliver says.
"Bees are amazing creatures – anyone can keep them. We have members from accountants and software developers to midwives and those with agricultural jobs."
As well as assisting the environment, keeping bees also helps in other ways, Oliver adds. "After a stressful day at work, it can be a relaxing way of unwinding."
He adds: "There is no age limit to keeping bees. In the East Grinstead association, there are more non-retired members than retired."
And, Oliver says, more members are needed, including young people. "We have initiatives to get more people involved. One of these is helping pupils at Imberhorne School with their beekeeping project.
"We want to encourage more young people to become the next generation of beekeepers."
If you're interested in beekeeping, for more information visit: www.egbka.org.uk
By Caroline Hardy