Friends Of Buchan Country Park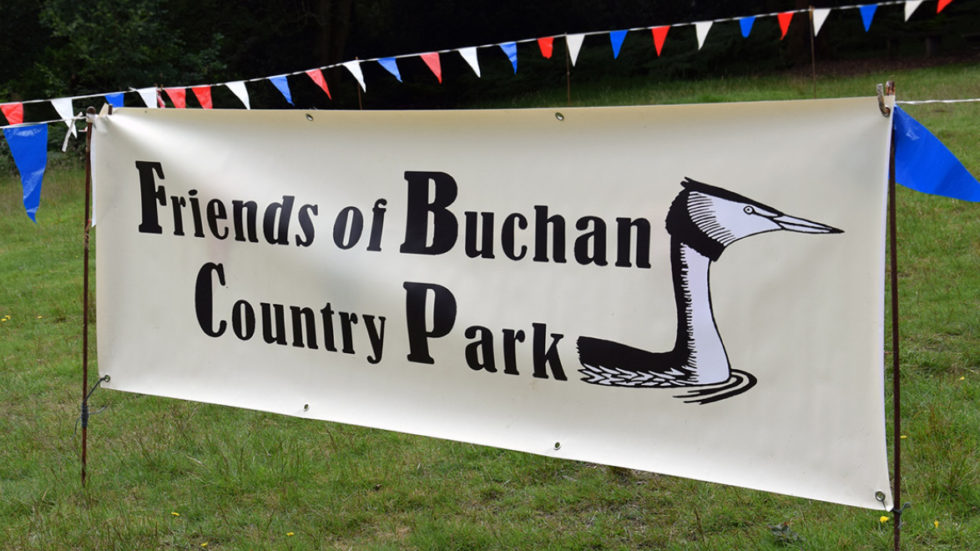 Buchan Country Park, located on the Horsham Road (A264) on the edge of Crawley is maintained thanks to the work of West Sussex County Council countryside rangers with the help of volunteers from Friends Of Buchan Country Park – I spoke to Jan, secretary of the group to learn more.
Friends Of Buchan Country Park which started life in 2011 currently has 23 registered members, as well as separate groups of practical volunteers who help the countryside rangers around the park.
The work of council staff and volunteers makes the park a place accessible to all – the paths at Buchan Country Park are well-maintained, making them suitable for wheelchair and buggy users.
The park which is free to enter and offers free-parking has a number of trails which visitors can use to get up close and personal with the flora and fauna of the park with a free trail guide available.
Aside from the free trail guide visitors can also learn more about the park at the onsite countryside centre building where various facts about the park can be found and local produce purchased.
Jan who has been recently appointed group secretary has been a member for the past two years and encourages more members of the free-to-join group which is promoting this Sussex park.
[box type="info" align="" class="" width=""]
Join The Park Life!
Membership of The Friends Of Buchan Park is free, for more information about the group, visit:www.fobcp.org.uk.
For more information on the park, visit: www.westsussex.gov.uk/buchanpark
[/box]
Jan, said: "We are an independent self-funding body who aim to support the work of the countryside rangers by promoting the park, its use as a public green space and its wildlife conservation value.'
"This is done through running a range of annual events including the fun dog show, art in the park, Easter egg hunt, all about apples and Christmas carols which all raise funds for the park."
Events at the park are proving to become more popular year-on-year, and in the spring the group had a record-breaking turnout for the park's Easter egg hunt – drawing in families from
far and wide.
The chocolate-filled Easter event was a success and saw an increase in both visitors, but also and most importantly more money raised for the park than at any previous event – more than £1,000.
The money raised will go towards the continued upkeep and improvements to the park. Can you help, and volunteer with the group? It is always looking for volunteers to help at events.