Forest Row author unveils the 'Secrets of the Chest!'
Forest Row-based author, Evelyne Morris, produces her debut novel after being inspired by a friend's antique oak chest.

By Rachel Whitlam
When Evelyne's father passed away, she suddenly became aware of previously unknown details of family history and stories, including photos of the mother she had never seen.
When Hitler's bombing raids returned to London in June 1944, Evelyne's mother was evacuated to Southport, and it was when she was in Southport that she sadly died giving birth to Evelyne.
Evelyne grew up only knowing her father, who had been born in Istanbul, Turkey of Mediterranean parentage.
He started the first English language school in Sussex and Evelyne's childhood was heavily influenced by being surrounded by people and languages from all around the world.
It was these events, combined with a chance visit to her friend for coffee and spying an old oak chest across the room that set her on a path of inspiration as to what tales the 16th century chest might tell.
The story, which has already featured in the periodicals, 'Discover your Ancestors' and 'Your Family History', is set in 1603 when four-year-old 'little maid', Mary de Courtsey received an oak chest.
Through marriage, separation and darkest hours, she maintains its secrets, vowing to pass it on through the female line to future generations.
We have a copy of the book to giveaway to one lucky reader!
To find out more or to enter please click HERE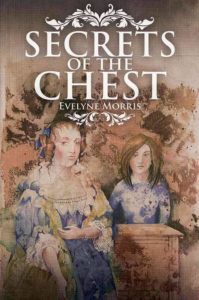 The tale is brought up to date by 18-year-old Suzanne in 2015 when she inherits the chest – Suzanne reads her grandmothers final letter bequeathing the chest to her; an incredible family history is revealed.
From the tempestuous tale of survival and murder in the 1600's to illicit children at the turn of the 19th Century through to the more recent past via France and Istanbul.
Her female ancestors reveal themselves and their engaging stories to her through their diaries and their unbroken protection of the family chest.
When I spoke to Evelyne at her home, she admitted that the path to publishing had been something of a long one and that her first attempt at it had almost been relegated to the scrap pile.
She had just about given up on it when she was given some advice by a friend, she decided to re-write it and found a publisher who was willing to help promote the book, a job that Evelyne didn't want to take on solo.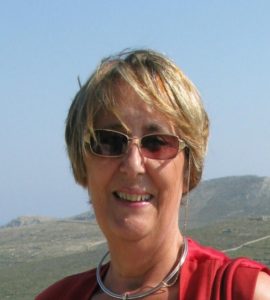 The book is available from Foyles and Waterstones in East Grinstead, also in WH Smiths in Crowborough High Street as well as at several online retailers, the RRP is £7.99.