First World War newspapers published to mark anniversary of WW1 project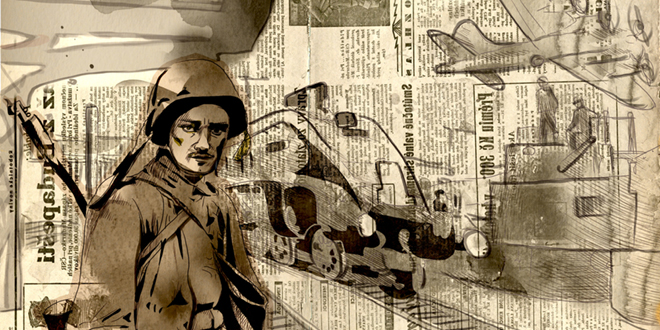 A new collection of First World War newspapers has been published online to mark the anniversary of a project commemorating East Sussex's role in the conflict.
East Sussex County Council's First World War project launched on August 4 2014 – the 100th anniversary of Britain's entry into the war.
The scheme and associated website has hosted more than 170 stories and events, released nine educational packs for schools.
The website has received more than 110,000 visitors and provides an archive of digital copies of newspapers offering an insight into Sussex life in the run-up to, during and the aftermath of the war.
This new batch of newspapers features copies of the newspapers from the period from January 2 1914 to August 31 1916 – further editions will be published every month corresponding to the same month 100-years-ago.
This new digitial collection of newspapers from the Sussex Daily News consists of hundreds of editions and allows visitors to examine life in East Sussex day by day during the First World War.
Cllr Keith Glazier, East Sussex County Council leader, said: "The First World War project seems to have captured people's imagination and allowed them to see how East Sussex experienced the war.'
"The project has also played a valuable role in recognising the heroism of those who fought in conditions of unimaginable horror, and in allowing young people to find out more."
The newspapers can be found on the First World War East Sussex website, please visit: www.eastsussexww1.org.uk
By Jacob White