An Evening with Terry Waite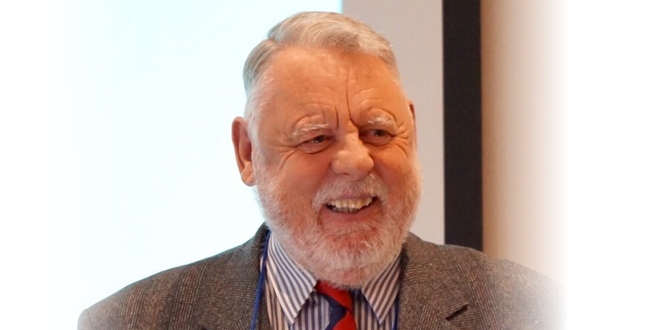 In 1987 church envoy Terry Waite travelled to Lebanon to negotiate the release of several hostages but was taken captive himself and spent nearly five years incarcerated.
Following his release, he has devoted himself to writing, lecturing and working for charities and this month will be visiting East Grinstead's Chequer Mead Theatre for the first time to talk about his life and experiences.
Before his appearance, he gave RH Uncovered an idea of what the audience can expect:
What will your evening at Chequer Mead feature?
I have long experience of working in difficult situations. I have negotiated with General Amin in Uganda, Revolutionary Guards in Iran, Colonel Ghadaffi in Libya and Hezbollah in Lebanon. It was in Beirut that I was captured and spent almost five years in total solitary confinement. I'll recount some of these experiences and also discuss the current situation in the Middle East, and stories about my life.
Will there be audience participation?
Questions and comment from the audience will certainly be welcome.
This year marks the 25th anniversary of your release from captivity in Beirut. Do you still think about that period in your life?
I often think about it, but not in a negative way. I have taken many positive learnings from the experience and will share some of them with the audience.
What did you learn most from those months held hostage and can it relate to what is going on in the world today?
This ground will be covered in my talk. Through Hostage UK (which I jointly founded some years ago) we are currently working with many who have been seriously affected by the current situation. I will share some of my experiences on the night.
What else are you doing at the moment?
I have just returned from New Zealand where I have completed the sequel to my comic novel, The Voyage of the Golden Handshake. I believe that it is essential that we do not lose our ability to laugh even in the most terrible of situations. This book was written to amuse myself and is similar to many of the stories I told myself when in captivity. It is a humorous novel and totally different from the serious subject of my address although I shall also speak about the role of humour. I have a book of poetry and prose ready for the publisher. Taken on Trust, my first book which was written in my head during captivity, is going into the Hodder Classic editions this year and I have written a new chapter for it. I do a lot with Hostage UK, YCare working for young deprived people overseas, Emmaus for the homeless and many other things. I do not take money from the charities but earn my living by writing and lecturing. In the past week, I have given a speech to a sell-out lunch in Jersey, chaired a seminar for Hostage UK in London and lectured to 200 therapists in Liverpool. I am now en route to Japan to lecture aboard the QM2.
An Evening with Terry Waite, Chequer Mead Theatre, East Grinstead, Tuesday, May 3. For more details, call the box office on 01342 302000.