The East Grinstead Carnival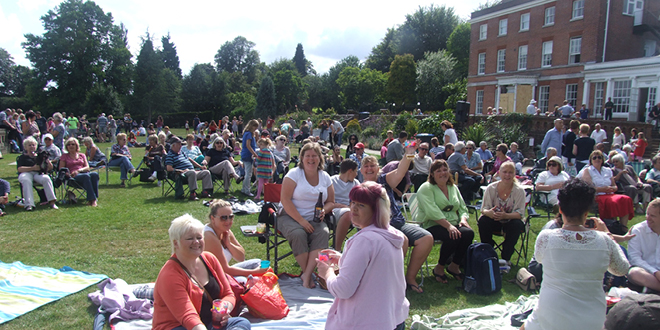 Everybody samba! It's time to get into the party spirit at the first East Grinstead Carnival in 20 years.
With the 2016 Olympics starting in Rio de Janeiro later this summer, the East Grinstead Carnival will aim to get everyone in the mood providing a great day out for all the family.
The event, which will have an Olympic theme with a samba flavour, is to be held on Sunday, July 3, and includes a 600-strong parade through the town.
The carnival has been organised by Rex Whittaker, with support from Town Council representative Cllr Norman Mockford. Rex is also a councillor but is acting in a private capacity.
"For the last couple of years some of my Town Council colleagues have thought it would be a great idea to re-introduce a yearly carnival to East Grinstead as the last one was approximately 20 years ago," says Rex.
"The town has lots of other High Street civic events throughout the year and many people that I meet told me that they love these events and we should have more.
"So last year I decided to bite the bullet and get the project going.
"It is not a Town Council organised event, but the Council agreed to support the organisation by providing an outside body rep, which is where Norman came on board.
"The East Grinstead Carnival procession will conclude at East Court mansion where the Town Council has arranged for an East Court Live free music family event, so the two events should dovetail in perfectly."
The parade will start at Railway Approach at 12 noon then proceed to London Road, along the High Street and College Lane to East Court.
Olympic medallist Richard Leman, who won gold with the British hockey team in 1988, will head the parade with his medal and 2012 Olympic torch, followed by the Town Mayor and May Queen. Sackville School Samba Band will provide some Rio atmosphere.
"We are encouraging most people to parade on foot but we will have some vintage buses, and the local Fire Station will be parading too," Rex adds.
"The emphasis is very much on youth participation and will concentrate on our schools, sports clubs, Brownies, Guides, Cubs and Scouts as well as the youth council and volunteer groups."
The fun continues at the Town Council-run East Court Live event, which is on from 1.30pm to 5.30pm.
The show will feature Kylie tribute act Rogue Minogue, along with local group Tar Babies, East Grinstead Choir and more from the Sackville School Samba Band.
"It's going to be a great family day out for all ages," says town promotions manager Dawn Spalding.
"Food will be available along with cocktails and mocktails with a carnival theme, or people can bring their own picnics to enjoy with the live music."
Entry to the East Court Live event is free and there will also be a pay bar and barbecue.
For more details on the carnival, visit eastgrinsteadcarnival.simplesite.com and for East Court Live: eastgrinstead.gov.uk or facebook at twitter@eastcourtlive