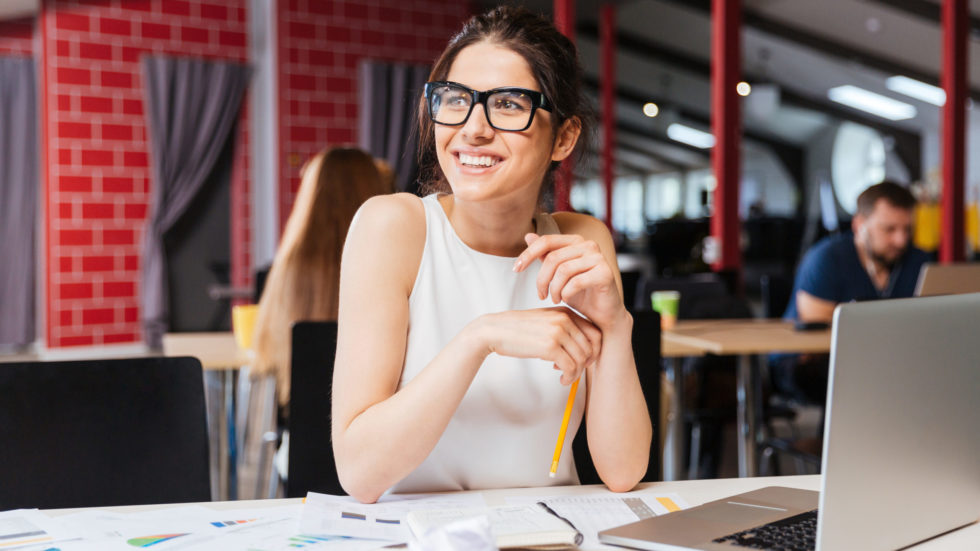 Dress To Impress At Work
Getting back to work after the summer break can be stressful, particularly for your wardrobe as getting dressed for work becomes a far more daunting task. The transitional months from summer to autumn can be tricky, especially when the weather cannot make up its mind. Here are some handy tips on how to style your workwear when summer is out, and autumn is in.
By Jasmine Crowhurst
Workwear is highly dependent on your environment, and certain factors including how your
clothes fit, which colours you wear and how much skin you show, can affect how other people perceive you at work. Keeping work wear neat and presentable is crucial to impressing at work, but by no means does your wardrobe have to be limited. How can we make the day comfortable and fashionable?
From Head… To Toe
A good coat should last for years and is the perfect frame for your office outfit, investing in good outerwear is a must. Whilst a coat is practical, why not use it as an accessory to compliment your outfit? You can utilise a long line or trench coat as a base piece to create an elegant and practical outfit. Alternatively, invest in scarves, they are the perfect accessory to any outfit as well as the perfect knit substitute. The changing seasons can be hard to know what to wear on your feet, gone are the sandals and flip flips as the weather gets both colder and wetter. Flat shoes like loafers or ankle boots are both comfortable but weather appropriate. Looking after your footwear with a waterproof protector makes sure your footwear will last throughout the colder months of winter.
Transition Your Colours
Whilst olive green, burgundy and mustard are classic autumnal colours, rethink these neutral colours this autumn, by replacing the trusted black navy or grey for grounded earthy colours, such as a dark, rich chocolate trouser with a cream silk top. Pairing lighter colours with a darker autumnal hue this allows you to create depth and transition your wardrobe from summer to autumn. Is now the time to smarten up your work dress? As the weather starts to cool, the transition is easy by simply pairing your summer dress with a smart straight cut blazer,
or a more fitting one that nips in to define your waist, is a simple step to take your outfit from summer to autumn and is very flattering.
Reimagine The Power Suit
Swap out traditional navy and black colours for a classic white button up and neutral coloured skirt that screams confidence. If opting for a skirt, a mid-length is great for the office, and in colder conditions, team your skirts with black opaque tights. Alternatively, a well-tailored trouser suit can be bold and sophisticated. Whether you are looking for a more relaxed wide leg trouser, or a classic three-piece suit, ensure that you have the right fit- the jacket fits across the shoulders and the sleeves are the correct length – as a good suit can last for years, and be a real investment.