Digance demonstrates the art of versatility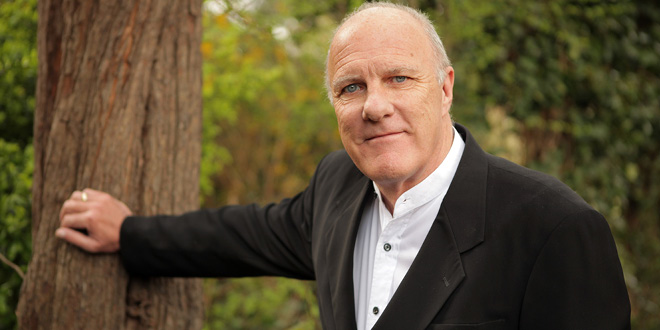 Singer, comedian, guitarist, poet and author – Richard Digance can lay claim to possessing all those skills but perhaps what is not quite so well known is his artistic ability.
A BAFTA-nominated performer, Richard will be making a return visit to East Grinstead this month when he brings his show of music and laughter to the Chequer Mead Arts Centre.
The event will also feature a weekend exhibition of Richard's art in the Greenstede Gallery where he will be displaying 50 of his works, which will be on sale for £50 each.
There will be a chance to meet Richard at the gallery at 4pm, on Sunday, April 10, before he takes to the stage at 7.30pm.
One of the country's most celebrated comedy entertainers, Richard is also a one-man creative industry, whose achievements are acknowledged around the world.
Tickets for the show are £15, with concessions.
Also appearing at the Chequer Mead this month is the band Shakatak, whose best-known hits are Nightbirds, the top10 hit Down on the Street, and Day to Day.
With their international following, the band has achieved a rare level of success and career longevity that can be seen in a vibrant live act.
Shakatak are appearing on Saturday, April 9, at 7.30pm. Tickets are £17.
Later in the month the Vienna Festival Ballet will be bringing Swan Lake to the arts centre.
The production will feature international stars along with lavish costumes, stunning scenery and glorious costumes.
Tickets are £19.50 with concessions.
One of the most eagerly anticipated events at Chequer Mead this month will be the East Grinstead Music and Arts Festival 2016.
Taking place over the weekends of April 16 and 17, and April 23 and 24, there will be dancing, singing and speech and drama performances.
Tickets are £5 for a full day, £4.50 for am/evening and £3 evening only, with concessions.
Also appearing this month, on April 13 at 7.30pm, is historian David Starkey, with a lecture entitled The King is Dead, on the dramatic story of The Tudors. Tickets are £15 with concessions.
The glitz and excitement of Las Vegas is recalled in The Rat Pack & Judy! featuring David Alacey, Des Coleman and Paul Drakeley as Frank Sinatra, Sammy Davis Jr and Dean Martin.
They are joined by Becky O'Brien as Judy Garland. Becky first came to the nation's attention when she sang Somewhere over the Rainbow, on Britain's Got Talent, where Simon Cowell described her voice as "beautiful" and "authentic".
The show is on April 15 at 7.30pm with tickets at £19.50.
Singer Joe Longthorne will also be making an appearance, on April 29 at 7.30pm. Tickets are £22.
For more details on all events, call the Chequer Mead box office on 01342 302000.