Come What May, You Will Love Annie!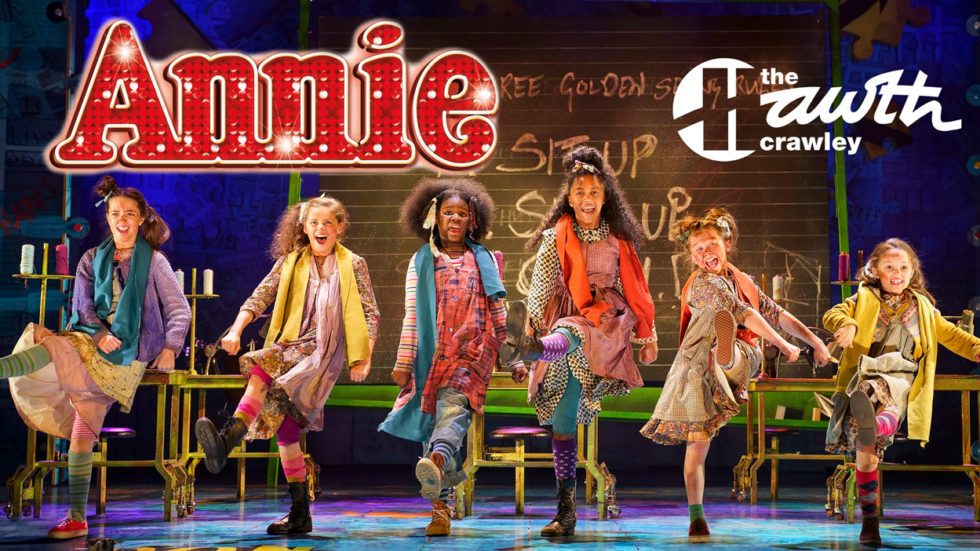 Come What May, You Will Love Annie!
Direct from London's West End, smash-hit production, Annie is at The Hawth Crawley this week from Tuesday, October 22 to Saturday, October 26. The show, which has been acclaimed by The Times as a glorious revival, stars Birds Of A Feather legend, Lesley Joseph as tyrannical Miss Hannigan.
On until Saturday (October 26) at The Hawth Crawley with seats available at some performances, Annie is a story of a girl living a life of misery during the Great Depression in an orphanage in New York under the wrath of Miss Hannigan until she is picked to spend Christmas with billionaire, Oliver Warbucks.
Miss Hannigan, fabulously played by Lesley Joseph, hatches a plan to get Annie and a large reward… You will have a guaranteed warm glow as you toe-tap through the melodies with all the show's favourites including Tomorrow, East Street, It's A Hard Knock Life blasted out with enthusiasm.
Lesley Joseph is joined by Alex Bourne as Oliver Warbucks, Richard Meek as Rooster, Jenny Gayner as Lily, and Carolyn Maitland as Grace Farrell. The role of Annie is shared by Faye Katsande, Ava Smith and Freya Yates, joined by three teams of performers who Miss Hannigan's orphaned girls.
Heather Says:
"The young orphans were just amazing!
I would have happily adopted them all!
Great vocals, energetic dance routines all
led by Annie who was superb throughout.
A well-deserved standing ovation given for
a slick performance by the whole cast."
FIVE STARS *****
See Annie At The Hawth
For more information about Annie at
The Hawth Crawley, and for tickets, call:
01293 553636, or visit: www.hawth.co.uk
You can enhance your theatre experience
with afternoon tea after matinee or treat yourself and your guests to the VIP dining package before an evening show.