Charity Searching For Host Families For Summer 2016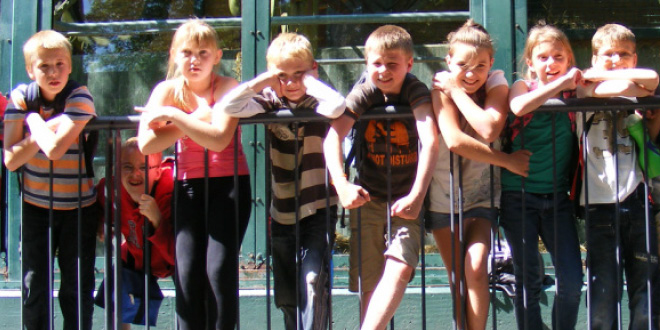 Local charity, Friends of Chernobyl's Children in Mid Sussex is appealing for potential host families for children from Ukraine in summer 2016.
The Friends of Chernobyl's Children Mid Sussex bring children over from Ukraine once a year. The 1986 Chernobyl nuclear disaster in Ukraine caused many areas to become badly polluted and the children living in these areas are in direct contact with the consequences each day.
The Mid Sussex branch aims to bring around 14 or 15 children from Belarus to Sussex every summer for four weeks. Each child usually comes for four consecutive years, staying with a local host family. A trustee of the charity listed some basic information on the criteria to become a host family:
Host families must live within a reasonable distance of Horsted Keynes and be willing and able to transport their child to and from the village every week day. Most families are in the Lindfield and Haywards Heath area, although some are further afield in Burgess Hill, East Grinstead and Crowborough.
Host families do not have to have children of their own, although many do. We look at the individual needs of each child very carefully before placing them with their host family, and try to match up children with the family and situation we feel would be most suitable.
All host families undergo home visits and full DBS checks prior to hosting.
Children come for four weeks each summer and take part in an activity programme between 9am – 5pm Monday to Friday. During evenings and weekends host families are responsible for their child, they also provide all meals.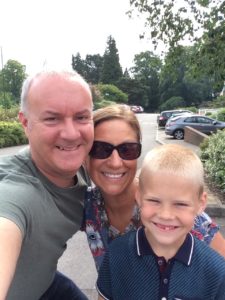 There is always an interpreter on duty 24 hours a day, and the group coordinator is always on call, so families are fully supported throughout the month. Most children come for four consecutive years, allowing them to build a strong bond with their hosts.
Mandi and Brian Stockell hosted seven-year-old Kyrill in previous years. In Ukraine, the young boy lives with his mum, younger brother and grandfather. His mum is only 28 but had a stroke two years ago and was left partially paralysed and with severe speech problems.
Mandi said: "We had seven-year-old Kyril and what joy he bought into our lives, seeing the transformation from when he first arrived, to when he went home, looking healthy, happy and with a lot more clothes than he came with!
"I wish we had hosted years ago, it was so much better than we thought it would be, mostly easy, full of laughs and sometimes tears, but such a joy!
"Brian was a little sceptical and nervous at first, but found it so much easier than he anticipated.
"Google translate was a god send, helping with the translation, both ways. Also it seems that 1 month is an awfully long time, but it flies by as the charity have an amazing programme of activities all week.
"Also there is a good support network 24/7 with the charity, translators and also other host families, which also helped with any questions, fears and we also developed a relationship with Kyrill, which grew as the month went on and will continue to grow over the years. We can't wait for next year!"
To get in touch, visit foccmidsussex.co.uk, tweet them at @foccmidsussex or call 01444 892149.