CARE In East Grinstead & Lingfield Celebrate 30 Years Of Community Service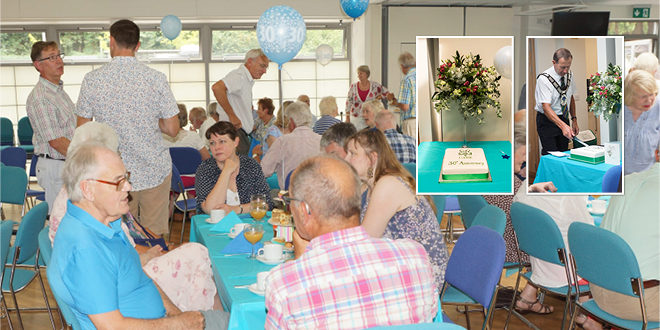 This year marks the pearl anniversary of the forming of CARE In East Grinstead & Lingfield (CARE). The organisation was set up by a group of local churches to offer outreach services to those who need it. To celebrate the event, the group held a party with guests who included town mayor, Cllr Rex Whittaker.
[two_third]
Formed in 1988 by a group of local churches, CARE acts as a form of outreach to the local community by providing help to elderly and disabled people in the area who for various reasons have no-one else available to assist them. Help given to residents of East Grinstead and Lingfield include lifts to medical appointments, shopping and minor errands or help with gardening and small DIY jobs. Residents call a central number a few days in advance, and the duty officer tries to find a volunteer who can help them.
CARE has been chosen by the town mayor Cllr Rex Whittaker as one of his three special good causes and charities in his year of office and has shown his commitment to their work by joining them as a volunteer driver. In July CARE celebrated its 30th birthday with a very special afternoon tea party which included a beautiful handmade birthday cake to mark the occasion at Trinity Methodist Church for all its volunteers and friends and featured Cllr Whittaker as guest of honour.
John Monks, CARE chairman, said: "We have around about 350 clients on our books and are doing over 1,000 jobs a year, 95% of which involve driving people to surgeries and hospitals or clinics throughout Sussex, Kent and Surrey. A lot has changed in 30 years, but what hasn't changed is that there are still large numbers of elderly, infirm or otherwise vulnerable people perhaps living alone in the community who, for various reasons, have no-one readily available to help them to get to the doctors.'
"Thankfully there are still people, with a Christian attitude of care for others less fortunate than themselves who are willing to go out of their way to help others in need. Over the last 30 years CARE has been quietly going about its business making a significant impact in the community we serve. I often wonder how much more difficult life would have been for many local people if the churches hadn't put aside their differences and got together to do something practical together all those years ago."
Volunteer manager Jackie Atwell, says: "Volunteering is completely flexible – drivers can choose how often and what days and times they want to work and don't have to accept a job if offered. They use their own private cars and can claim a mileage allowance. Duty officers usually work from home from 9.00am to 5.00pm about one day a month. Being a CARE volunteer is rewarding as you meet so many interesting and inspirational people and it really helps you to feel more involved in the community."
[/two_third][one_third_last]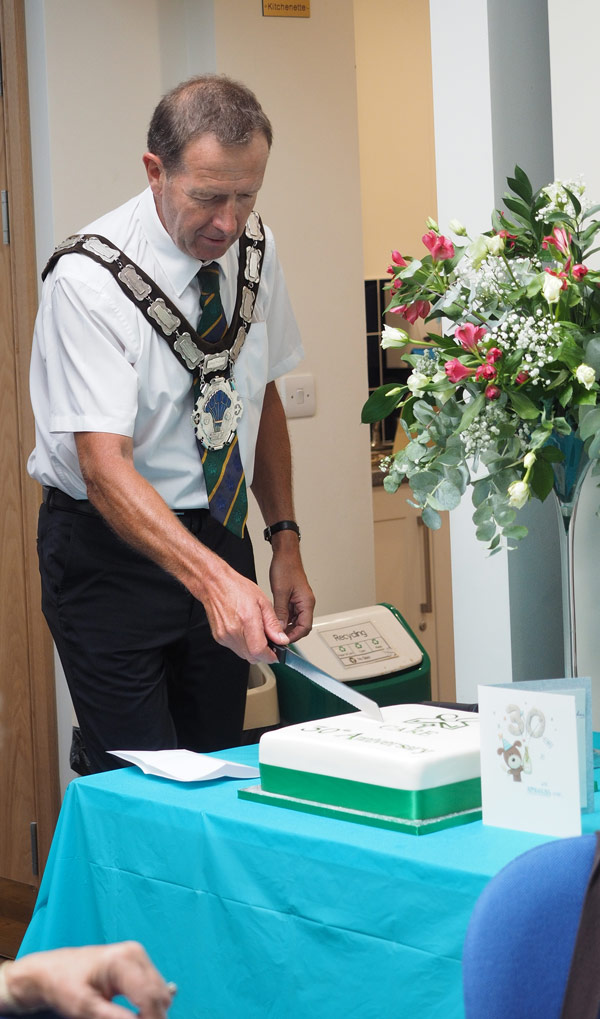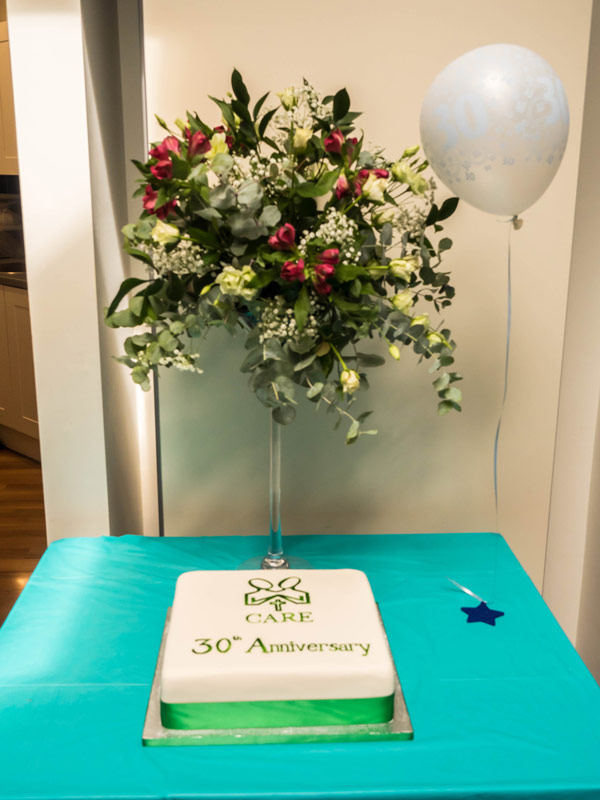 [box type="shadow" align="" class="" width=""]
Putting Care Into The Communities Of East Grinstead & Lingfield
Would you be able to offer some of your spare time to CARE In East Grinstead & Lingfield? If you would like information about volunteering opportunities with the organisation, visit: careineastgrinstead, or call: 01342 410086.
[/box] [/one_third_last]