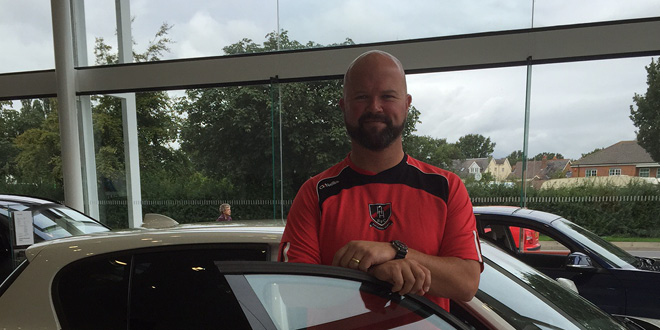 Crawley resident Glen Jones has had a varied life working in the Royal Navy (and serving in the first Gulf War), then joining Surrey's Fire Service and later becoming a police officer, working in armed response.
With years of combined service and three commendations for bravery and silver and gold jubilee medals, firmly under his belt, Glen decided to make the move to get more involved with one of his lifetime passions: rugby.
It was his latest venture that resulted in the father-of-two being invited to attend a reception at Buckingham Palace, held by the Queen.
The rugby-enthusiast has worked hard to encourage 16-24 year olds, especially, to keep playing the sport. As well as being appointed the Director of Rugby at Haywards Heath Rugby Football Club (the club's first and only full time position!), last year- a role which sees him getting involved with local schools, Glen also works for premiership club Harlequins as a Community Coach, is a coach at Christ's Hospital School in Horsham and a Coach Educator for Rugby Football Union.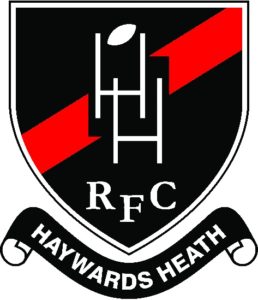 In late 2015, Glen was invited to Buckingham Palace for his extensive work within youth rugby, something, he told us, came as a bit of a surprise:
"I was told about my invite, firstly over the phone but then this really posh invite arrived in the mail. I've kept it to frame because I doubt I will ever get an invite from the Queen to come for tea ever again!" he laughs.
"The evening included all the teams who had made the quarter finals of the Rugby World Cup, tournament officials and a 'who's who' of the rugby world," Glen explains.
"HM The Queen hosted with Prince Phillip, Princess Anne and Prince Harry in attendance. I was invited as a thank you for the work I have been involved in with the Rugby Football Union, particularly keeping the 16 – 24 year old age bracket playing the game."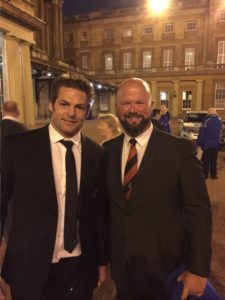 "I got to say 'Good evening' to the Queen, but it was Princess Anne who I got to speak with at great length. She was amazing, down to earth and clearly knows her rugby!"
As part of his new role at Haywards Heath RFC, Glen visits schools within the surrounding areas to give taster sessions, for both boys and girls. "The idea then is for anyone in these schools to come to Heath to take their rugby further," he says.
The club, which saw numbers sadly decline a few years ago, is now very much on the rise again – thanks to Glen, the board and their hardworking volunteers and boasts the largest youth section in Mid-Sussex. With someone as clearly passionate as Glen, on board, we're sure this will only continue!
If you, or your child would like to know more about the club visit: www.pitchero.com/clubs/haywardsheath.