Brit School Graduate & Meridian FM Presenter: Lucy Hollis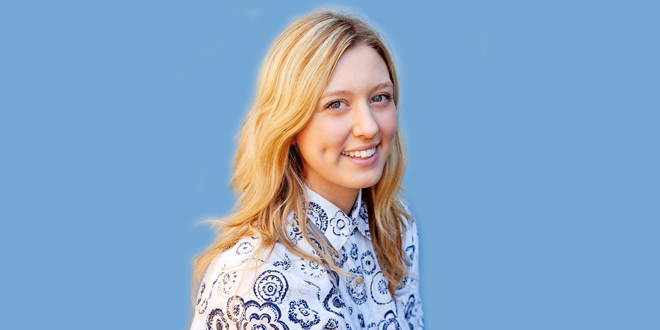 When many of us think of the prestigious Brit School, thoughts can turn to famous alumni such as singers; Adele, Amy Winehouse and Katy B, or even actors like Blake Harrison and Tom Holland, however, did you know that alongside music, dancing and acting, The Brit School also teaches other arts and media courses too?
One student who only graduated from the school last year, is Lucy Hollis – a presenter on East Grinstead's Meridian FM.
"I attended The Brit School because I had an all-round love for media," Lucy told us. "A lot of people ask if I dance, sing, act as that's what The Brits is most well-known for but, in fact it's a whole wider range. I studied everything from radio to film studies to practical work in the TV studio!"
"After being on Brit FM at The Brit School, I had a passion for radio and wanted to carry it on. I started off by doing work experience at Meridian FM where I was taught the back to front of radio! Whilst doing work experience, I met the Business Show presenters and they invited me to do an all-night LIVE election special! On the back of staying up for 10 hours reporting live news and results, I was offered a job at a local PR company. Six months later I am doing two things I love the most, PR and radio!"
[tie_slideshow] [tie_slide]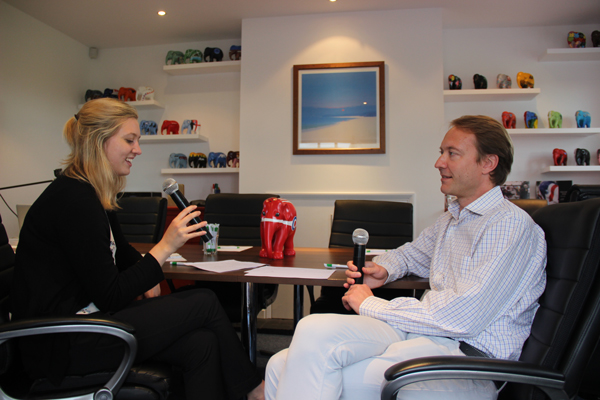 [/tie_slide] [tie_slide]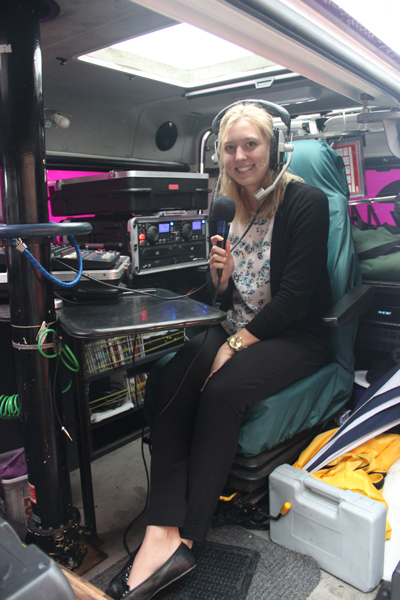 [/tie_slide] [/tie_slideshow]
One of the main things Lucy enjoys most about her role on Meridian FM is helping to support our area's small businesses:
"On our business show we interview small businesses in the area and hearing their success stories really does make you think. Small businesses are the heart of the community and making sure they stay alive is important!" she said.
"We are also doing rock specials which I enjoy as we get to meet and interview the band. The skill of being a radio producer and presenter is one that you can never forget, it's a life skill and that's what makes me carry on."
So, does this Brit School graduate have any exciting plans for 2016?
"On the back of interviewing The Hoosiers at their live London show for our rock show hour on Meridian FM, I am going to be interviewing two bands in the New Year! No teasers yet though, you will have to listen on Mondays on Meridian for any spoilers."
Tune in to 107 Meridian FM to hear more from Lucy!