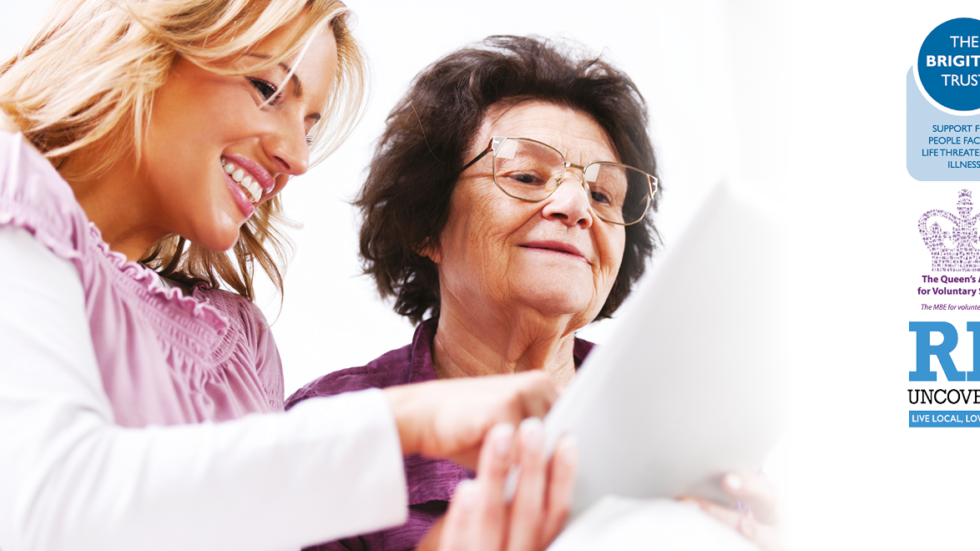 Charity of the Month, January 2018 – The Brigitte Trust
Our first charity of the month for 2018 is The Brigitte Trust, a Surrey charity offering a free service of emotional support and practical help at home to people facing cancer, MND, and other life-threatening illness.
The opportunity to have a weekly visit from the same volunteer can make a huge difference at what can be a very anxious time for patient and carer.
The most important role of the volunteer is simply to sit and listen.  Practical help such as transport and shopping can also be offered.
The service now covers all of Surrey plus Crawley and Horsham Districts and has been operating for over 30 years.
All volunteers are fully trained before being placed with families and are helped and encouraged in monthly support groups whilst volunteering with the charity.  The training course covers the following areas:  Listening and responding skills, Loss and bereavement, Boundaries, Awareness of beliefs, Working with clients and Personal development.
For more information on how you can train to become a volunteer supporting local people facing life-threatening illness call 01306 881816 or visit www.brigittetrust.org/volunteering
How Can We All Help?
We have spoken with the Trust to explore the possibility of sponsoring a new trainee volunteer for 2018, the costs associated with recruitment and training are estimated at £400 each. So the question is can we, with the help of our readers, collectively raise enough to funds to give to the Trust to source and train a volunteer? Perhaps, we can sponsor two!
How will RH Uncovered help?
We are going to match donations pound-for-pound on this (up to £400), so if our readers raise £400 to sponsor one new trainee, we will donate £400 to sponsor the second.
What do you think? Can we do it?
We really hope that you want to help this worthy cause as much as we do!
Simply visit our fundraising page HERE