Behind the scenes at The Gatwick Aviation Museum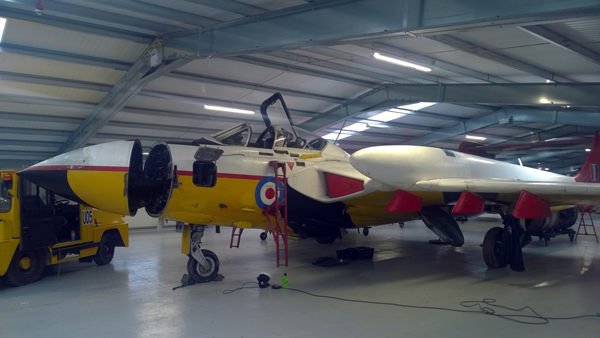 Due to re-open at the end of March, we went behind the scenes at The Gatwick Aviation Museum in Charlwood, with manager Ashley Colella to uncover all about the charity and its impressive collection of 'golden age' aircraft:
What is the aim of the museum?
The aim of the museum is to preserve and restore classic aircraft from the 'golden age' of aviation. We have a large collection of post war RAF and Royal Navy aircraft and artefacts. We also aim to inspire and educate the next generation of engineers and aviators through practical examples and demonstrations.
How did the museum start?
The collection was originally owned by Peter Vallance who was a very keen collector of aviation artefacts. He spent his life collecting aviation related artefacts and creating the Gatwick Aviation Museum charity.
He died in 2013 and left the museum to a charitable trust. This trust has been running the museum since his death. It was 2014 when we were finally granted planning permission to replace the old chicken sheds that housed the museum with a new purpose built building. This building is stepped up to allow the fin heights of our various airframes. We have been working on this since Peter founded the charity back in 1999. It has been the aim of the museum to have a purpose built building for a long time. The building is now completed and we have the long task of moving the airframes and making the displays. We have a very large collection of engines to display and associated paraphernalia.
Which aircraft will residents be able to see, once the museum opens?
We have a large collection of aircraft, including: an English Electric Lightning F53 (Saudi Arabian Air Force), which has just undergone a 16 year restoration, a Blackburn Buccaneer S1 (the only ground running S1 in the world), a Hawker Hunter T7, a Harrier GR3, a Sea Vixen TT2, a Venom FB51 (Swiss Air Force), a Meteor T7, a Sea Hawk FB6 and an Avro Shackleton MK3 PH3.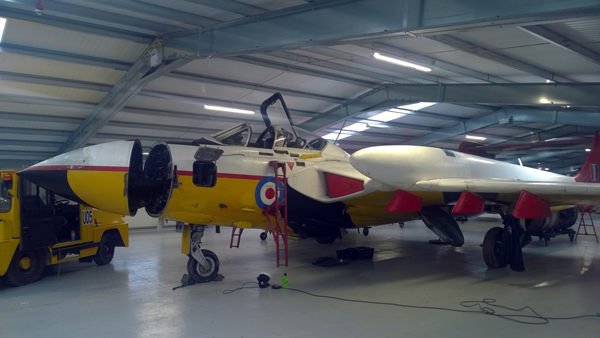 Are you looking for volunteers to help operate the museum?
We require volunteers to man the museum during its opening hours. This is initially going to be over five days a week. People can get involved by emailing us: office@gatwick-aviation-museum.co.uk.
As we went to print, the museum, located on Lowfield Heath Road, is hoping to open late March, in time for Easter, however for the latest on this, please visit:
www.gatwick-aviation-museum.co.uk.