Bang On A Can All-Stars Set To Perform At The Brighton Dome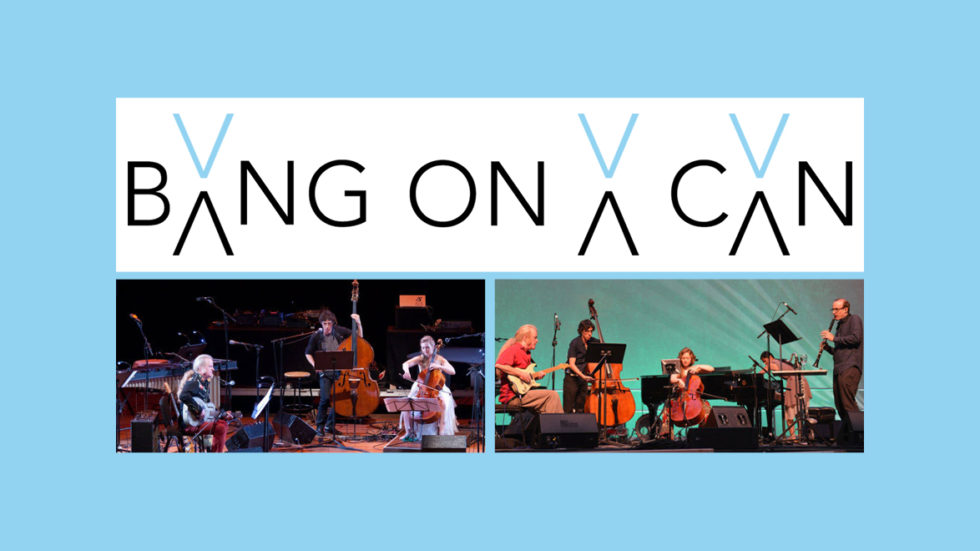 This month, straight from the Big Apple, New York City's electric chamber ensemble, the Bang on a Can All-Stars, presents three performances in the UK, including a performance at the Brighton Dome.
On Tuesday, 15 January at 7.30pm Bang on a Can All-Stars perform a concert at the much-loved venue, the Brighton Dome, featuring blockbuster UK and US composers including the All-Stars' acclaimed live arrangement of Brian Eno's ambient classic Music for Airports, New York legends Philip Glass, Steve Reich and Meredith Monk, plus Bang on a Can co-founder Julia Wolfe and the late, Steve Martland.
The Bang on a Can All-Stars are Ashley Bathgate, cello, Robert Black, bass, Vicky Chow, piano and keyboards, David Cossin, percussion, Mark Stewart, electric guitar, and Ken Thomson, clarinets. Known worldwide as some of the best contemporary musicians, the Bang on a Can All-Stars was formed in 1992 and is recognised for its dynamic live performances and recordings of today's most innovative music.
Freely crossing the boundaries between classical, jazz, rock, world and experimental music, this six-member amplified ensemble has consistently forged a distinct category-defying identity. With a massive repertoire of works written specifically for the group's distinctive instrumentation and style of performance, the All-Stars have become a genre in their own right.
Performing throughout the U.S. and internationally, the Bang on a Can All-Stars have shattered the definition of what concert music is today. The group's celebrated projects include their landmark recording of Brian Eno's ambient classic Music for Airports and Terry Riley's In C, as well as live performances with Philip Glass, Meredith Monk, Don Byron, Iva Bittova, Thurston Moore, and others.
Bang on a Can has grown from a one-day New York-based Marathon concert to a multi-faceted performing arts organisation with a broad range of year-round international activities. "When we started Bang on a Can, we never imagined that our 12-hour marathon festival of mostly unknown music would morph into a giant international organization dedicated to the support of experimental music, wherever we would find it," write Bang on a Can Co-Founders Michael Gordon, David Lang and Julia Wolfe.
"But it has, and we are so gratified to be still hard at work, all these years later. The reason is really clear to us – we started this organisation because we believed that making new music is a utopian act – that people needed to hear this music and they needed to hear it presented in the most persuasive way, with the best players, with the best programs, for the best listeners, in the best context. Our commitment to changing the environment for this music has kept us busy and growing, and we are not done yet."
[box type="shadow" align="" class="" width=""]
Bang On A Can All-Stars
For more information about the show on Tuesday, January 15 at 7.30pm at Brighton Dome, visit: www.brightondome.org/event
For all the latest news about the tour and the stars of the show, visit: www.bangonacan.org
[/box]