The Baggy Pantry Where There Is Always Room For More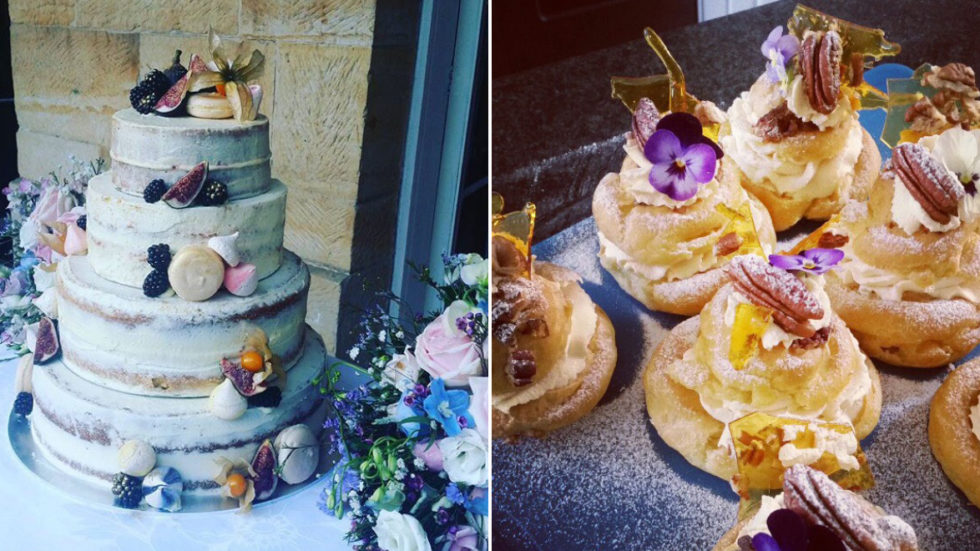 Lois Simpson is a bespoke pastry chef and caterer whose work combines the love and enjoyment of home baking with the presentation and refinement of an artisan bakery.
Based in Ardingly, Lois grew up with a rural background and attended Steiner education at Michael Hall in Forest Row. She is creative with an interest in art, textiles and music. However, Lois always wanted to cook, and when she was little she constructed a play café in her garden with handmade menus and with her mum, they invited the neighbours around for tea.
The minutes spent eating the cake were fleeting, but she was left with the happy memories. At the age of 16, Lois started work experience at Rivercottage HQ, a company committed to using fresh and locally sourced ingredients. For a further three years, Lois found herself working weekends at Borough Market and other markets around London. By selling unpasteurised Stilton at a stall in one of the largest and oldest markets in the city, Lois discovered her interest in the business side of the food industry. After working at Borough Market, Lois started a part-time course in pattern-cutting and gained work experience with an up and coming interior designer based in London. Realising that being a chef was what she wanted to do, Lois went on to work in bistros, restaurants and cafes in the local area.
In 2015, while working as a pastry chef in a Sussex restaurant, Lois' unique catering business, The Baggy Pantry was born. The name derived from a nickname Lois' Dad had given her as a child, and he suggested the name as a contender for the business title. Having grown from baking treats for friends, to creating more complex and unique cakes to order, The Baggy Pantry now supplies specially themed markets, wholesale goods for small independent traders, celebration cakes and bespoke catering, both sweet and savoury, for events such as birthday parties and weddings.
The Baggy Pantry's style is a sophisticated fusion between French and English cuisine, combining herbs and spices with more seasonal and classic flavours.
Lois has created inarguably delicious cakes, pastries, sweet treats and savoury saviours. These include cheese baskets with a lime and avocado mousse and a dehydrated paprika kale crisp, fig and whisky brownies, dark chocolate and hibiscus truffles and elderflower and lemon macaroons. Whether you prefer startling creativity or traditional flavours, The Baggy Pantry has something to offer for everyone.
The smell of a particular food or in Lois' case, a slice of cake and a cup of tea is capable of painting a picture with richer, deeper brush strokes than any snapshot in a photo album. One of Lois' ambitions is to create food that can encapsulate emotions and memories for people. Lois uses free range eggs and locally sourced produce wherever possible, and she does all she can to reduce food waste. In the future, she would like to get more involved with ethical trading and educate the younger generations.
For more information about The Baggy Pantry, visit: www.thebaggypantry.co.uk, or on Facebook, visit: www.facebook.com/Thebaggypantry/
By Georgia Lambert