Ardingly's Mr Bunn makes 'Happy Families'
Fellows Bakery sits in the heart of Ardingly and is recognised as a village treasure by the community. It is a family business that is run by master baker, aptly named Mr Bunn and his partner, Melanie. In 1979, he started his baking journey as an apprentice at the age of sixteen with the master baker at the time, Mr Roberts. The apprenticeship lasted for four years and he absolutely loved it. In May 1998, David Bunn returned to Fellows to buy the business and has owned it for nineteen years.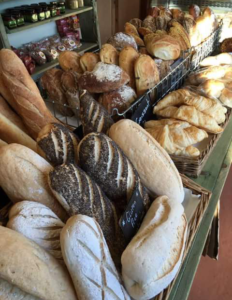 The bakery itself dates back to the 1800s and there is a Victorian oven in the cellar. Alongside farmers and blacksmiths, bakers were the hub of their communities and it was their duty to feed and provide for the village people. On the census there is record of a baker named George Allen who worked as the master baker in 1860 and after researching about him, David and Mel discovered that he was an incredibly hard-working chap who was passionate about bread-making and providing for the residents of Ardingly.
The staff feel his presence and greet him every day as they start work. David uses George as a reminder that it is paramount to preserve the bakery's traditional character and spirit. They pride themselves on preserving artefacts and won a national competition to find the oldest pastry brake in the country which is now on exhibit in the main offices of Fritsch in Germany. "It was in such good nick!" David said. The bakery also has an original 1930's coal bread oven and a temperature gauge which isn't in use as it has been replaced with an electric alternative. However the bakery still use a set of original scales, measuring in pounds and ounces which can sometimes be found on display in the shop window.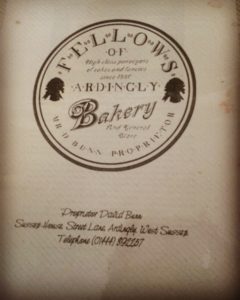 The Fellow staff are part of a functional working family and it is so nice for me to see my younger brother and his friends go to work with a smile on their faces. Due to word of mouth, support from the Parish Council and building on their reputation for excellent service and quality, Fellows survived competition with big supermarkets and they now see customers travel from far and wide to buy their bread. "We believe so strongly in the shop, the camaraderie with our customers and we try to go the extra mile." Melanie expressed.
Fellows provide wholesale for companies and have introduced bespoke, monogrammed breads to order, which have proved perfect for weddings. They support local suppliers and a variety of local produce is sold in the shop, including handmade chocolates. Made with love and care, the products are traditional but have an artisan twist, including sourdoughs, gluten free breads, handmade cakes, and the quintessentially British hot cross bun!
David and Mel own a vision book of ideas and are eager to achieve the right aesthetic. They feel like they have conquered half of their vision but there are some exciting new changes and products to come.
Please visit their Facebook page for updates and information. www.facebook.com and search Fellows The Bakery Ardingly
By Georgia Lambert