An Update from St Catherine's Hospice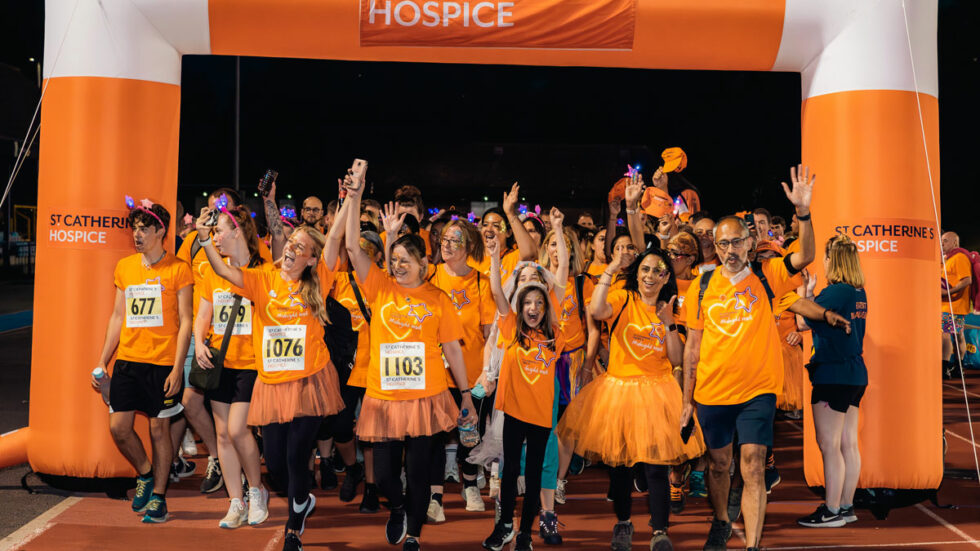 The Midnight Walk 2023 was a roaring success!
Over 600 people took to the streets of Horsham on Saturday night, 10 June, to take part in St Catherine's Hospice's Midnight Walk to raise money for the charity which provides expert end-of-life care and support to people across West Sussex and East Surrey.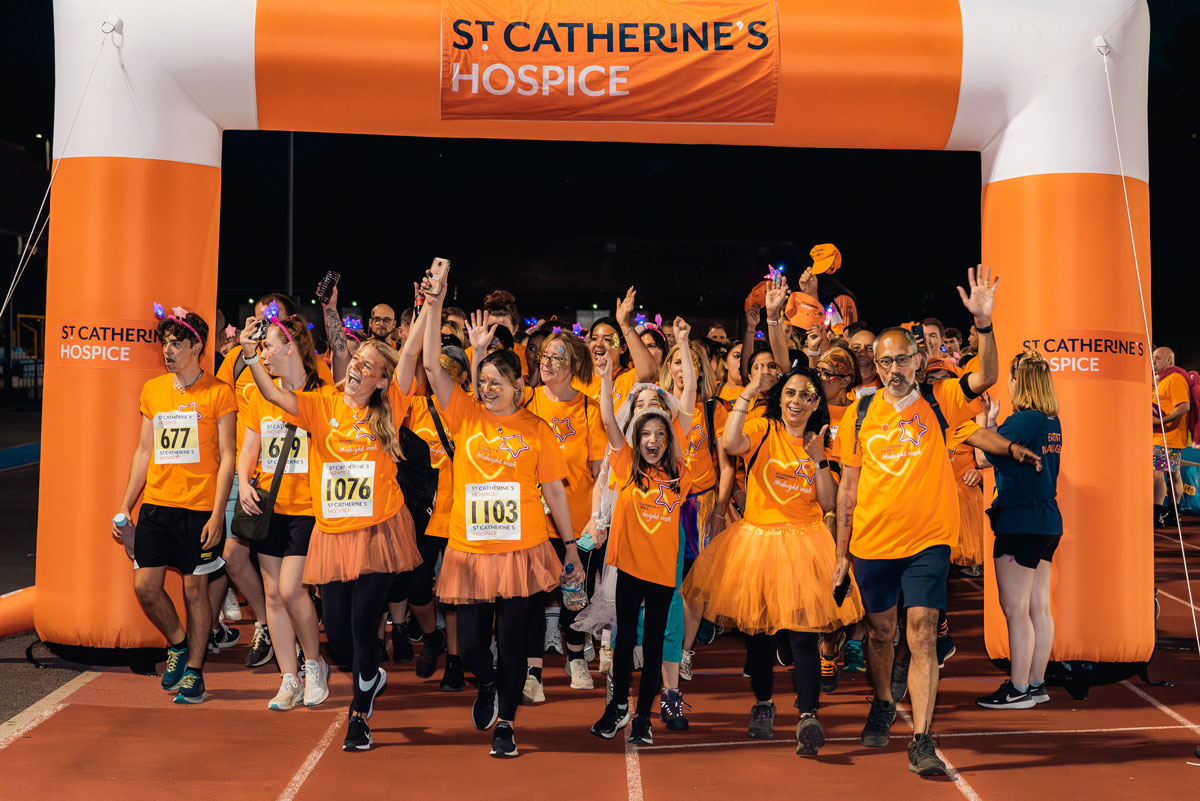 On the starting line, St Catherine's Chief Executive, Giles Tomsett, encouraged everyone to light a torch in memory of a loved one: "We are surrounded by many, many people who have lost someone they love under hospice care, or in the last few years due to the horrendous dislocation of the pandemic.
Let's try and remember those people we are all walking for, and if you're not walking for someone, please think about the 2,000 people you are helping tonight. Please raise your torches and we're going to have a moment's silence just to remember that you are making a difference."
To find out how you can take part in future events for St Catherine's, please visit: www.stch.org.uk
The Woodgate Café at the new Pease Pottage Site has Opened!
St Catherine's Hospice has proudly opened its new café and community hub at Pease Pottage, next door to the site of its brand-new hospice building, that will be opening later this year.
The Woodgate Hub first opened to the public on 19 June. It is situated within the Woodgate development at Pease Pottage and provides a beautiful new café, serving a full menu of lunch items as well as pastries, cakes and snacks. The hub also has a large community room that is available to hire, with a capacity of 40 people, or two smaller rooms each holding up to 20 people, with hire prices starting from just £10 an hour.
To find out more about the Woodgate Hub or to enquire about booking a room visit Woodgatehub.org
Memories are made as a Time Capsule is Buried to Mark 40 Years of St Catherine's Hospice!
St Catherine's Hospice proudly buried a time capsule in the grounds of its new hospice at Pease Pottage on Thursday 6 July to mark 40 years since it first began providing palliative and end of life care to the local community in 1983.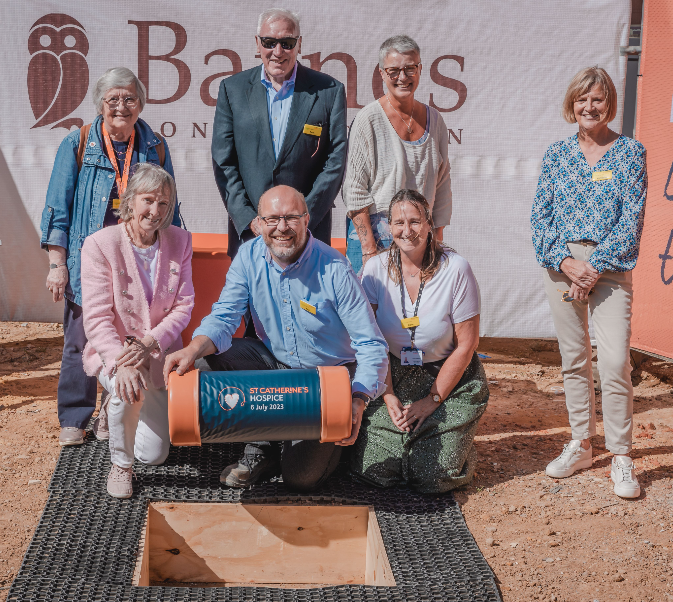 The hope is that the time capsule will be uncovered in another 40 years' time when St Catherine's is celebrating its 80th anniversary in 2063. When the reflective courtyard is completed, there will be a plaque highlighting where it is located for future patients, families, volunteers and staff to see.
The time capsule was filled with a large selection of items for future generations to enjoy and treasure, including an 80th Birthday card for st Catherine's, memories of loved ones who have been cared for at the hospice over the years, a national newspaper, a regional newspaper and an RH Uncovered July issue!