A touch of history: Slaugham Place and Ruins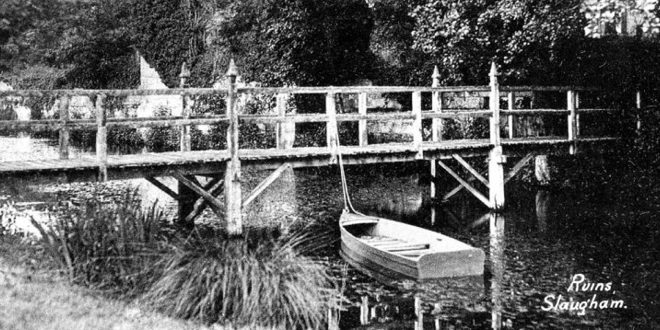 Although the most notable areas we cover in the community section each month include Haywards Heath, Lindfield, Ardingly and Cuckfield, there are many more villages and towns in the RH16/17 area that we rarely venture out into. But we definitely should.
We spoke to Barry Ray, whose website, slaughamarchives.org shows a selection of images across the Slaugham Parish in Sussex from years ago. He directed us to the Slaugham Year book which gives a huge amount of history on the Slaugham Ruins.
The ruins are commonly used as an atmospheric wedding venue due to their breathtaking grounds and modern marquees.
Close to the history of the town, Barry said: "One of my father's books has a section on the ruins, and the Rev. Dengate's book "Slaugham" covers the Covert family whose home it originally was.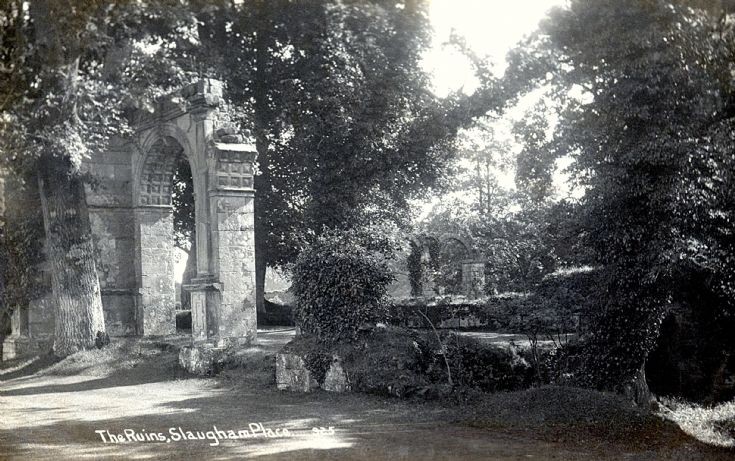 "As far as I am aware there are no descendants of the Coverts in England now; any that there are seem to be in North America. Indeed I am in regular contact with one descendant, a lady in Idaho who has visited the ruins and met the owners."
The ruins of Slaugham Place which was once one of the finest Tudor houses in Sussex, were built around 1591, the year of its owner's Sir Walter Covert's knighthood. There were extensive kitchens and a gallery running along one side of the house.
The main house was built around a central tower, and the house originally measured 175ft long by 133ft deep, and included a chapel and accommodation for the priest.
The book explains: "Around the late 16th century, Sir William Covert, a respected parliamentarian, made extensive alterations to the house and ground, but the wealth was declining."
After the owner, Sir Walter Covert died, the estate was left to members of his family who unfortunately let the building fall into disrepair. Slaugham Place fell into ruination.
Now, on the west side within the walls of the ruins is The Moat House Cottage, which is currently being let.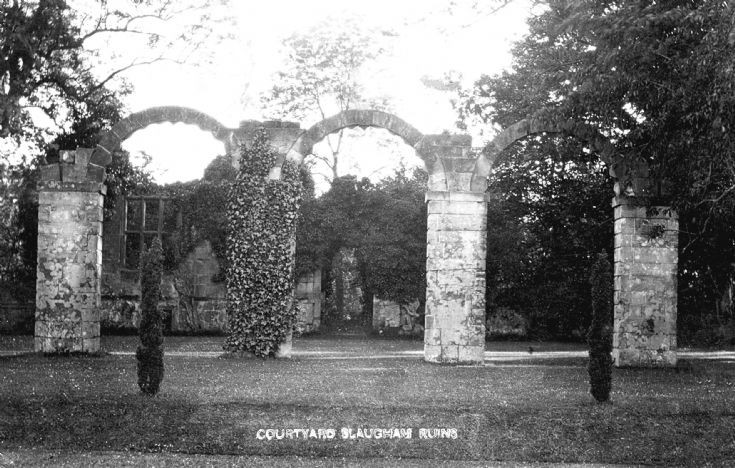 The ruins are currently maintained by Sir Alan and Lady Urwick, who live at the Moat House and the venue is often used for summer parties as well as weddings.
The two photos, uploaded by Barry Ray, show the ruins in 1905 and 1914. "Recent planting of conifers can be seen in one picture," adds Barry.
The moat and footbridge photo from 1925 appears to confirm the tradition that it was customary for every pond, lake or moat to have a rowing boat for leisure purposes in the summer.