A Taste For The Community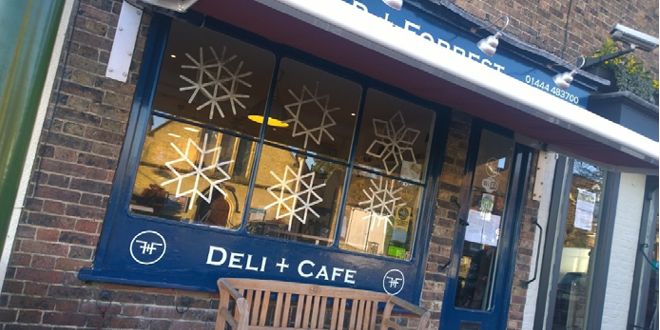 Food and where we source it from can be great for building a sense of community, just ask Jules Hansford, the new owner of the successful, Field and Forrest delicatessen and café on the High Street in Lindfield.
Wearing the whites of Burgess Hill, Jules regularly opposed Lindfield playing cricket on the common during the 1980s. Those days left a mark with the village stealing his heart, he now travels daily to it from his home in Dartford, to manage the bustling delicatessen and café.
Jules has had experience of the delicatessen trade having previously managed one in Shoreham and has also worked in a Sussex bakery. Alongside the deli, Jules runs an entertainment and DJ business.
"Field and Forrest attracted me as a compact, well-run business while being one I could develop knowing it had good support" Jules said.
In a great position, it is intimate and welcoming standing strong on the High Street alongside other local, independent traders. Community focus and bringing people together is a firm motivation for Jules.
The delicatessen and café attract locals and visitors alike and furry friends are welcome too! It is the perfect place to unwind or meet with friends for a coffee and homemade chocolate milk stout cake!
Jules, says: "Field and Forrest will always be an intimate space, but we can make it a more comfortable and I hope, more inspiring place."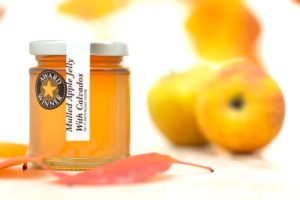 The interior of the shop is undergoing a revamp with regular customers seeing changes each time they visit. The varied menu is designed to tickle your taste buds and is available for eat in or to take away.
Jules has recently re-designed the menu to incorporate many of the products sold in the delicatessen, and he is excited about this enhancement to their current range.
The delicatessen stocks many products from independent suppliers not seen in supermarkets. Sussex, Surrey and Kent are great counties for sourcing good quality, fresh produce.
"Reducing food miles and supporting local businesses makes sense and is a concept we want to expand further" said Jules.
Since running the business, Jules has been supported by friends and family. It seems like Field and Forrest has made its mark in Lindfield as they have become an integral part of the village community.
By Georgia Lambert