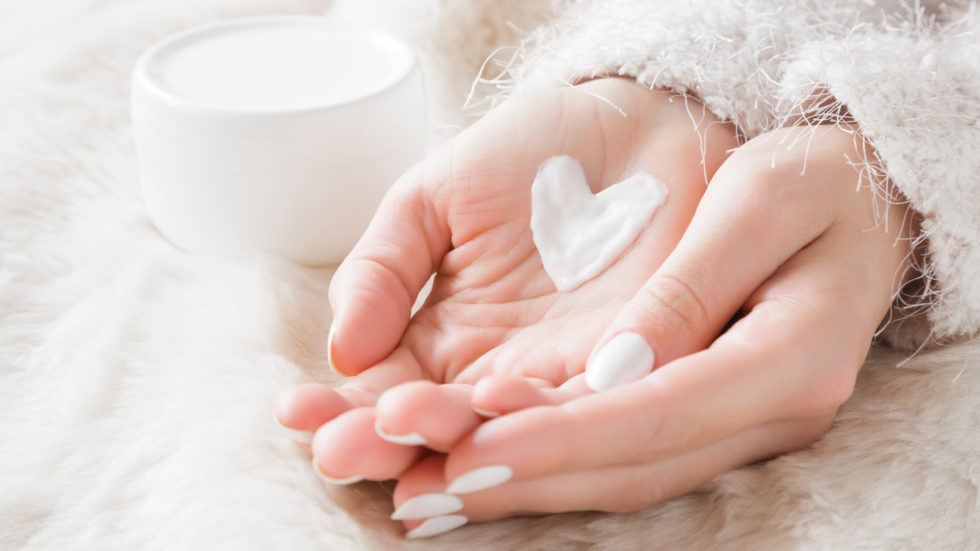 Winter Skin Care Tips
Have you ever noticed how your skin changes in the colder months? The days get shorter, the air colder, and the clocks change in October. During autumn and winter, it is important to think about your skincare routine to ensure that you give off a radiant glow whatever the weather.
Here is your definitive guide to creating the perfect winter skin care routine, and some top tips to deal with winter blues, so you can not only look good, but feel good too!
Treating Dry Skin
Wet, windy, and cold weather damages our skin, making it dry, cracked and damaged, therefore it is important to keep skin hydrated, using moisturiser to supply the skin with the oil and moisture that is needed to maintain a fresh and healthy appearance which in winter becomes a challenging task.
Hands particularly fall victim to dry skin, they are subject to consistent use every day – common causes of dry skin on your hands include the weather, exposure to chemicals in cleaning products, washing your hands too frequently, and home heating all affecting natural moisture balance.
A simple moisturiser or hand cream can be applied daily, this routine is an easy way to ensure skin kept at its best, and these are easy to pick up at a supermarket, and are inexpensive too, often coming in small tubs or tubes, these are ideal to pop into your handbag on winter days out.
If your skin becomes dry, the best treatment is a blanket of moisturiser, the most vulnerable areas, hands and feet, may require gloves and socks, so the moisture can do its work, best done overnight, not only will the moisturiser have time to sink in, your skin will regenerate while you sleep.
Stay Warm
Staying warm is important, dressing warmly in colder temperatures helps to encourage healthy blood flow, which will keep your skin cells oxygenated and healthy. Warming yourself from the inside-out can help beat the winter blues. Eating Omega-3 rich foods such as salmon, nuts and dark leafy vegetables are very beneficial for your skin, as it keeps cell membranes that hold water healthy.
Drink up!
Keeping hydrated by drinking plenty of water takes care of your skin from the inside out, as it helps skin cells retain moisture. Avoid or reduce your alcohol consumption, as it hinders your skin health. Highly caffeinated drinks are also bad for your skin, perhaps change your coffee for decaffeinated or a herbal tea or hot chocolate, so you do not feel like you are missing out on your daily hot drink fix!
Pamper Yourself
Treatments that nourish and exfoliate skin are great for dull and dry skin, helping boost new skin growth – a refreshing full-body scrub, or a facial can be a great way to replenish your skin in the colder months, and make you feel great too! Hiding our feet for months, means your feet can be neglected, so, treat yourself a pedicure and foot scrub, to freshen up and revitalise your feet!