Vocal Fusion Acapella 2023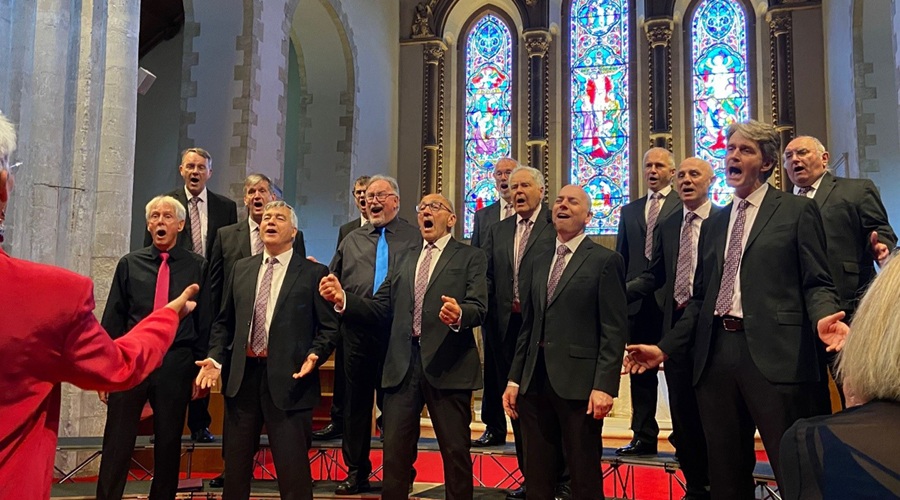 Your local group of male singers Vocal Fusion Acapella with their director Zoe Peate have been busy in the last year and we wanted to share our news with you.
Two new members joined us after a FREE Learn to Sing Course in 2022 and are now happily part of the VFA family and learning a whole new repertoire.
Our repertoire is now expanding from barbershop, popular songs & musicals to Sea Shanties and Folksongs – there are so many wonderful arrangements to choose from and they are great sources of inspiration not just musically but also for working and crafting the voice.
Our most recent songs have been 'Drunken Sailor' arr Parker/Shaw and a beautiful setting of the poem 'She Moved through the Fair' by Timothy Takach. We have also learnt 'Wellerman' and are beginning a setting of the well-known 'Shenandoah' arr K Schraeder.
Over the last few months, we have added a couple of Disney songs – what's not to like? We have started with 'The Bare Necessities' and 'You're Welcome' from Moana & will add to these during 2023.
Being an acapella group the discipline to learn is high but the rewards are fantastic and we would love to see more of you men singing and enjoying the camaraderie of this wonderful hobby … basses especially!
Come and sit in on any of our Wednesday evening rehearsals at Dial Post Village Hall RH13 8NH
from 7.15 or hear us at our next concert on Saturday 7 October at St Peter's in Henfield.
Contact John on 01444 482183,  Check out www.vocalfusionacapella.co.uk for info and tickets.