Town's Rotary Club Welcomes Young Competition Winner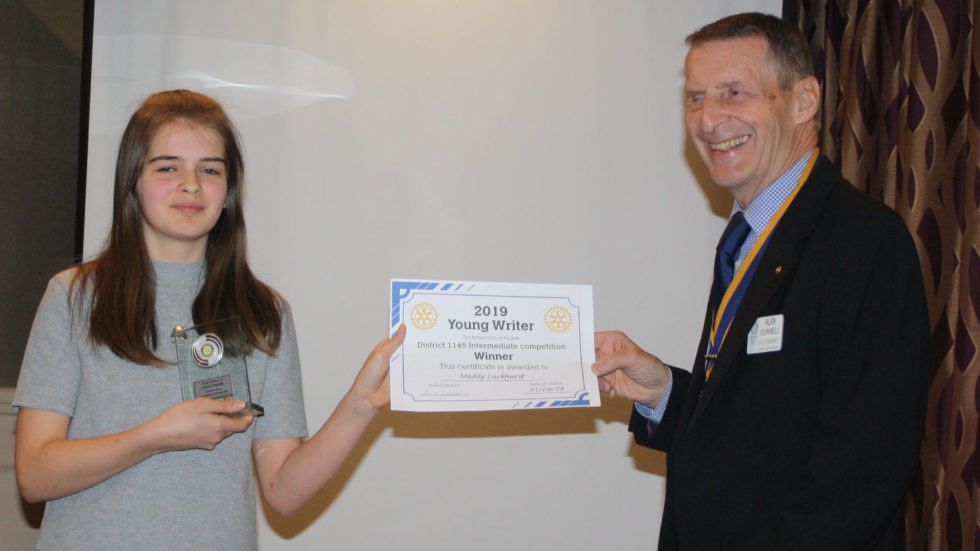 Town's Rotary Club Welcomes Young Competition Winner
The Rotary Club of Reigate welcomed this year's winner of the Young Writer Competition for its rotary district to receive the district's award and certificate from club president Alan Cunnell.
The district, includes rotary clubs from South and West London, Surrey, West Sussex and North East Hampshire welcomed winner Maddy Luckhurst, 11, who won for an essay themed 'my inspiration'.
The submitted works were assessed by judges in each rotary club, with the best sent to the district organiser, Reigate's Jane Cooper, who submits to the panel for their consideration in the next phase.
The response was strong, One club in the district received 178 entries from local schools, with young participants encouraged to express themselves freely and imaginatively in prose or verse, fact or fiction.
Organisers from The Rotary Club of Reigate, say of the young entrants for the 2019 competition: "Creative efforts were as original and rewarding as ever."