Town's Club Members Learn More About The Victoria Cross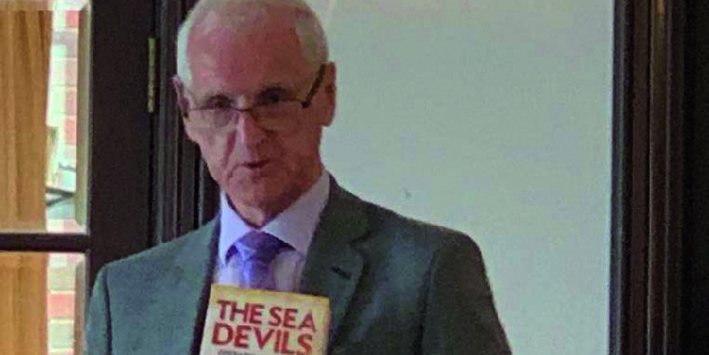 Town's Club Members Learn More About The Victoria Cross
The Victoria Cross, Britain's highest and most prestigious medal, and some of its recipients featured in a talk to members of the Haywards Heath & District Probus Club by acclaimed author and historian, Mike Hoskins.
Mike listed some of the famous names awarded the Victoria Cross such as Wing Commander Guy Gibson of the Dambusters and the 11 medals awarded for the defence of Rorke's Drift in the Zulu Wars.
Probus Club members in Mid Sussex heard how the Victoria Cross is awarded for gallantry to members of the British Armed Forces, of any military rank in any service and to civilians under military command.
Mike is one of many speakers invited to Haywards Heath & District Probus Club, Probus Clubs are for the retired or semi-retired, often business or professional people wishing to maintain a strong social network.
Since 1985, Haywards Heath & District Probus Club has held regular informal gatherings with buffet lunches and a programme of varied additional events, including group trips to places of interest and guest speakers.
For more information about Haywards Heath and District Probus Club, visit: https://www.hugofox.com/community/haywards-heath-and-district-probus-club-13542/home