Success For High Weald Farming Futures Event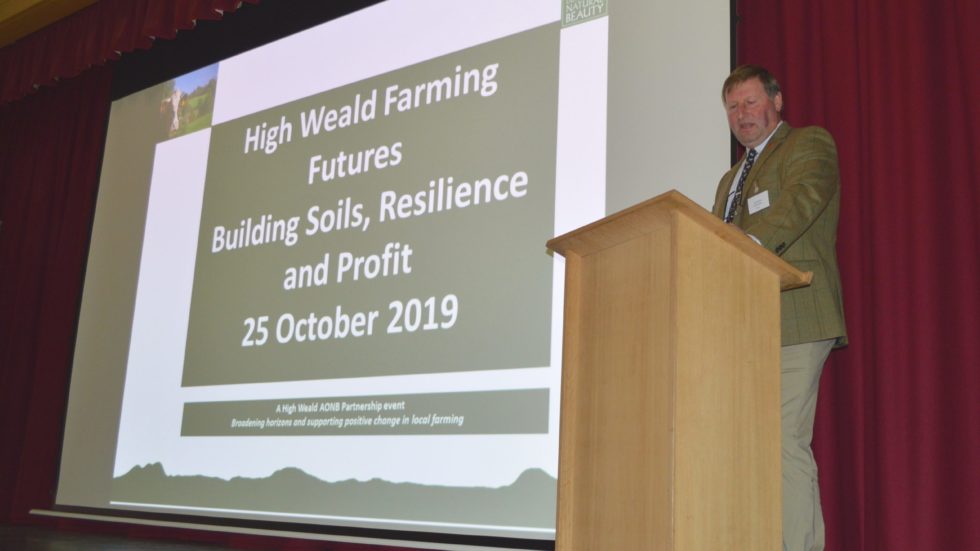 Success For High Weald Farming Futures Event
Farming Futures, a conference for farmers and landowners located in the Area of Outstanding Natural Beauty (AONB) took place at the end of last year organised by the High Weald Partnership.
Industry representatives attended the event which focused on regenerative agriculture, a farming approach which enriches soils, stores carbon and mitigates climate change.
Speakers included Graham Harvey, author and former agricultural story editor of The Archers, Stephen Briggs who operates an agro-forestry farming system, and low-input farmer Tim May.
Discussions focused on how farming can create healthy soils and benefit the environment whilst building productive, profitable and resilient businesses in a mixed landscape.
Jason Lavender, Co-Director of the High Weald AONB Partnership, said: "I am overjoyed so many farmers came to our event on regenerative agriculture – the first of its kind in the area."
For more information about the High Weald Partnership's events, call: 01424 723014, or email: info@highweald.org