Spotlight: Dolphin Ladies Swimming Club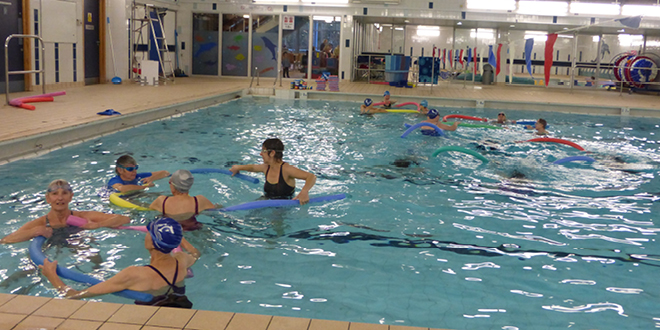 Making waves in Haywards Heath

As the Olympic Games get under way in Rio de Janeiro, there's never been a better time to get involved in sport whatever your age and ability, and one group in Haywards Heath that is dedicated to getting us more involved in sport is the Dolphin Ladies Swimming Club.
Swimming has a rich history at the Olympics and is one of the most popular events. Britain has enjoyed its fair share of success in the pool too with stars of games-gone-by including medallists Rebecca Adlington, Anita Lonsbrough and David Wilkie.
Should you be thinking of learning to swim as an adult, improving your swimming strokes or build-up stamina and technique, the Dolphin Ladies Swimming Club will help you achieve your aim – whether you're a mum, working part-time or retired.
There is a class for all abilities at the Dolphin Leisure Centre on Tuesday mornings with members encouraged at each level, with shallow water for beginners, moving-on to lengths for the more proficient – and the club boasts many who are.
Founded in 1977 by Jeanne Izod initially only 12 ladies signed-up to join the first class at the Dolphin Leisure Centre in Haywards Heath but as time went by swimmers themselves trained as teachers and the club went on to welcome new members.
[tie_slideshow] [tie_slide]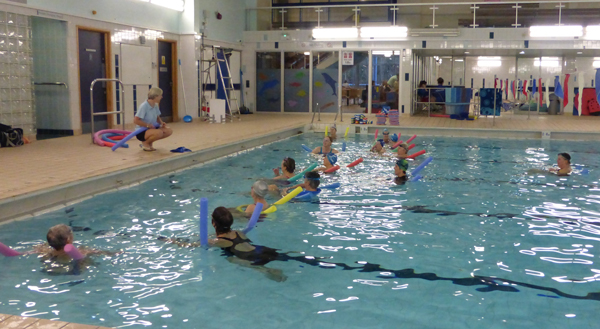 [/tie_slide] [tie_slide]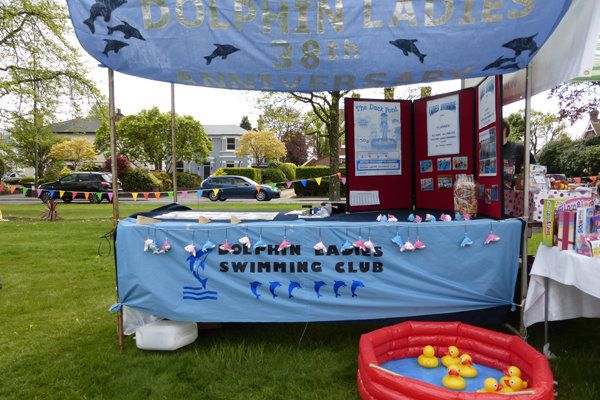 [/tie_slide] [tie_slide]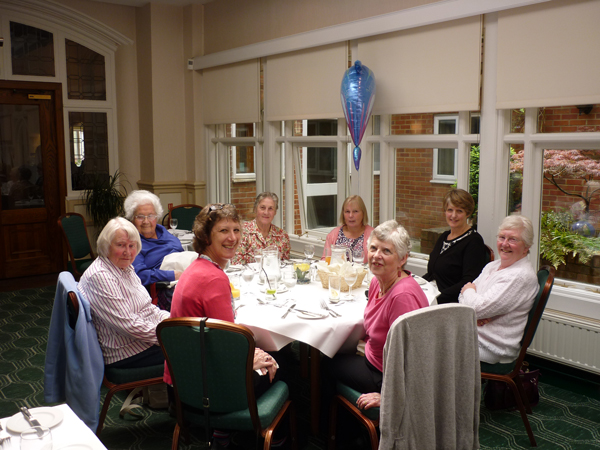 [/tie_slide] [/tie_slideshow]
Stephanie Wilson, of the club, said: "Membership increased rapidly during the early years. Swimmers were encouraged to take the ASA Swimming Teachers qualification, thus helping us to hire extra pool time and shorten the waiting list."
The 1980s and 1990s saw the club open branches in both Burgess Hill and Ardingly, sadly the Burgess Hill branch folded in 2002 but the Ardingly branch goes from strength to strength and according to Stephanie it's the sense of difference that stands out.
"We differ from many swimming clubs for adults in that it is for ladies only, something our founder thought necessary due to many women not wishing to swim in a public session. We are a unique club to which all our teachers are committed" Stephanie added.
The club has now taught nearly 2,000 ladies since 1977, with more than 80 members qualifying as swimming teachers and currently 20 continue to teach on a regular basis. The club supports local charities by raising money at its AGM and swimathons.
If you are interested in joining, contact the membership secretary Margaret Carter by email: dolphinladies@gmail.com or phone 01444 440561
[box type="shadow" align="" class="" width="600″]Want to be part of a future spotlight?
If your group or organisation is in the RH16 or RH17 postcode area, let me know and you could feature in a future edition of RH Uncovered!
Email me: featuredesk@mantramagazines.co.uk and put RH16 & RH17 Uncovered Spotlight in the email subject[/box]