The Somme and Sussex 100 years on…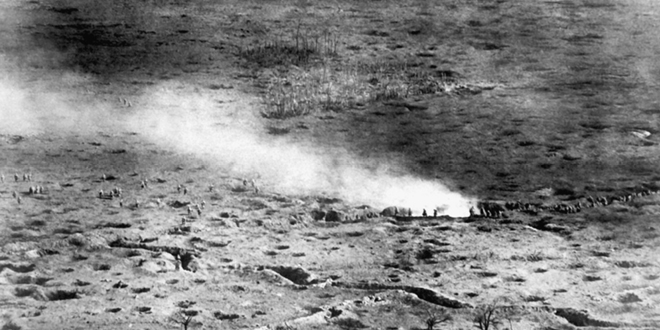 The First World War, the Great War, the war to end all wars, left a lasting legacy of loss which touched communities the length of the country. Sussex was no different and with the centenary of the outbreak of the Battle of the Somme commemorated last month, here's how you can learn more.
The booming sound of artillery at the Battle of the Somme is said to be heard clearly on the Sussex coast – the noise of the guns routinely crossed the channel and the loudest was on July 1, 1916.
The day is now viewed as the single worst day in the history of the British Army. On that day by sunset, more than 57,470 men had become casualties, of which more than 19,240 were dead.
Whether keeping the memory of the conflict alive or bringing the reality of war to the attention of a new generation, as the anniversary of the Battle of the Somme arrives, it has never been easier.
The key collection at the West Sussex Records Office is that of the Royal Sussex Regiment – an extensive collection consisting of documents and photos, which was donated by the Regimental Museum.
If you are trying to trace an officer or soldier who served in the Royal Sussex Regiment during the First World War, here are some of the main sources available at the West Sussex Records Office:
Printed sources
The Roussillon Gazette
an almost complete run of the regimental journal from 1910 providing a rich source of information on individual battalions and companies and some of those who served
Local newspapers 
During the First World War, they were an excellent source of photos, reports of honours and awards and sadly the reports of casualties, along with moving letters home
Published books
There are more than 1,000 books in the library of the Royal Sussex Regiment
Original Sources
War Diaries – A day-to-day accountof activities within a battalion
Nominal Rolls – Can be useful to confirm the battalion that a soldier was serving in and his number
Battalion Orders – Contain administrative details relating to an individual soldier
Photos – More than 40,000 photos directly from the Regimental archive
Diaries and Service Papers – A series of them which relate to officers and other ranks
Enlistment Books – Volumes for soldiers who enlisted with the regiment
Video – Video compiled from original footage, produced for the regiment in 2001
Recommended clicking: If you would like to search the online catalogue of the Royal Sussex Regiment collection at the West Sussex Records Office, visit: westsussexpast.org.uk/SearchOnline/
A hard-copy version of the catalogue is available at the records office.
Recommended reading: Great War West Sussex Remembering 1914-18. The role of the Royal Sussex Regiment including their part in The Somme. Available from West Sussex Records Office, call 01243 753602 – £10.00 plus £2.50 post and postage.
Recommended listening: Sussex during the First World War. An illustrated talk by historian Ian Everest – daily life in front line Sussex at a time when the county became a warfare supply depot for the Western Front. Thursday, November 10 at 2.30pm – The Council Chamber, The Queen's Hall, Cuckfield
Has your family got links to the First World War? If you would like to share their story, get in touch! Facebook RHUncovered, Twitter @RHUncovered, or email featuresdesk@mantramagazines.co.uk
By Jacob White