Reigate School Hosts First Digital Careers Evening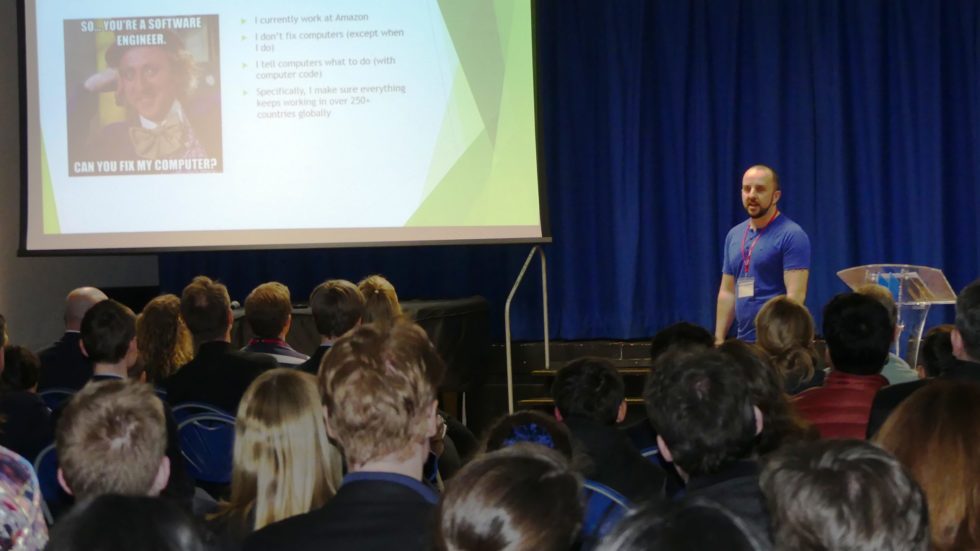 Reigate School Hosts First Digital Careers Evening
In the spring term, Reigate's Dunottar School hosted its first digital careers evening, welcoming visitors from Amazon, Psyon and Google to talk about their experiences in the technology industry.
The evening was part of a programme of networking and subject-specific events, which aimed to broaden pupils' horizons by hearing from industry experts and learning about career opportunities.
The Digital Careers Evening, which explored routes into IT careers, provided a 150-strong
audience of pupils and parents with the opportunity to quiz the speakers about their career pathways.
Jason Taylor, software development manager at Amazon, entertained his young listeners with insights into how he worked his way up into a senior management level position at Amazon.
Dunottar also welcomed former student Nicky Dunderdale, director of digital at Psyon, a technology, analytics and wellbeing team dedicated to transforming customer experience of employee benefits.
Rachel Willshaw, head of careers at Dunottar School, said: "The purpose of the evening was to help pupils understand that jobs that will exist in five, 10 and 20 years' time don't necessarily exist yet."