Reigate Personal Trainer Olivia Proves Life Can Be Fantastic Without Plastic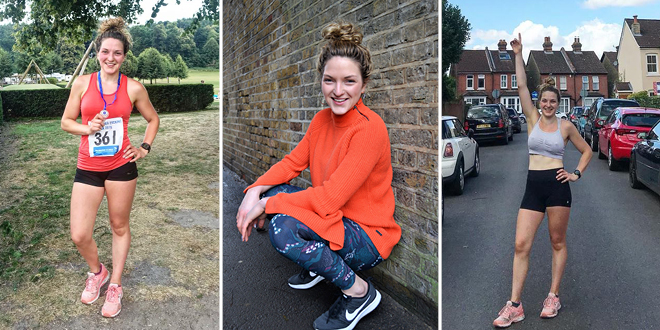 A born and bred personal trainer from Reigate proved this summer that life can be fantastic without plastic as she took part in plastic-free July. The challenge included an array of fundraising activities to raise money and awareness of Surfers Against Sewage, a UK-based charity battling plastic pollution.
Olivia Furner, 25, a full-time personal trainer and fitness blogger from Reigate was so appalled by plastic pollution that in the past year she has been making changes to live a more sustainable life and reduce her use of single-use plastics. Olivia decided July would be the month she went plastic-free and abstain from single-use plastics and also challenge herself to running a half marathon
each week of the month.
Olivia has long been inspired to get involved with environmental causes and credits her Surrey roots for this, she said: "I've always been aware of the environment and wildlife. Growing-up in the countryside, you're surrounded by natural beauty. I can't really pinpoint a particular time, but it's been in the past year where I've started to research more and made changes in the way I conduct my life."
Speaking about the various events which she took part in for plastic-free July, Olivia says that the running was far easier than the baking she had planned. She describes how the amount of plastic involved in the packing of dried fruit and sugar made the baking effort almost impossible, so fitness fanatic Olivia ditched her oven gloves for running shoes as she took on Reigate Park Run instead.
Speaking about her experience and the lessons learnt and some simple tips that we can all follow to reduce often unneeded everyday plastic use, Olivia, says: "Reducing, and reusing is key! We've fallen into a convenience centred mindset, but it doesn't need to be as challenging as people might think. I reuse everything (within reason), you'd be surprised by how many times you can reuse a paper bag!"
The scorching and searing heat of the month of July made Olivia's half marathons all that much more challenging, she said: "It gave me a wake-up call, to say the least. I am pretty fit but had only run the one half marathon. Going to four in a month was a test of stamina, and mental strength. But, there's people out there doing some truly amazing things so really my challenge was just
a mere drop in the ocean."
As well as raising awareness of the battle against plastic pollution being waged by groups and charities such as Surfers Against Sewage, Olivia successfully raised £530 for the charity. The money raised will help the charity fight the scourge on Britain's beaches, Olivia adds: 'Amazing! It's a hard subject to broach, because a lot of people just don't see the impact caused (by plastic pollution).'
By Jacob White