Refresh Your Home For Spring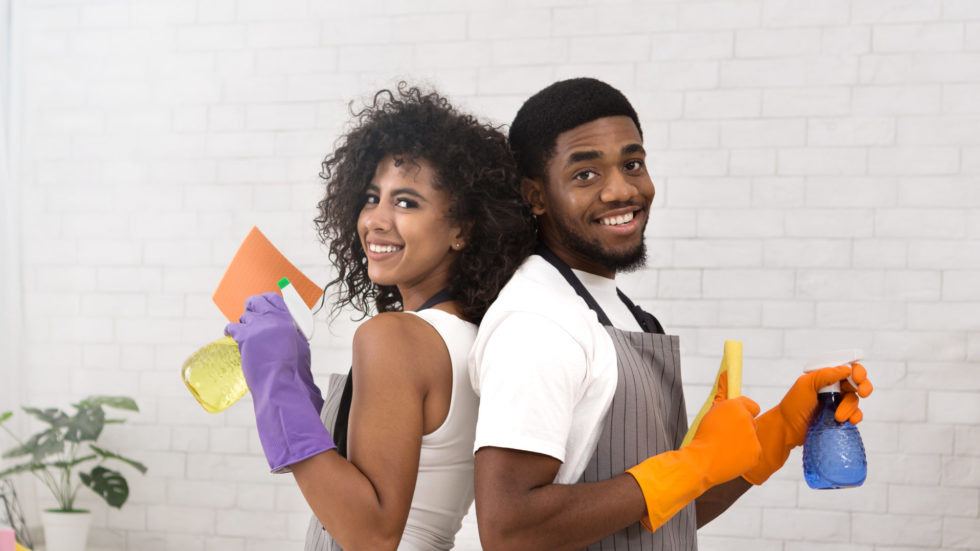 With the clocks changing at the end of this month, there is no better time to get into a spring state of mind. Although, there might be the odd frost, the sun is starting to break through, and it is getting warmer by the day. It is time to refresh your beloved home for spring and to get spring cleaning like a pro!
Few look forward to spring cleaning and if the thought overwhelms you, we have top tips to get your spring cleaning well and truly underway, hassle-free, efficient and effective. When it comes to refreshing and re-energising your home make this spring the spring that you give your home the wow factor! Go on, refresh your home for spring!
Preparation Is The Key To Success
Avoid diving into your spring cleaning without a plan. Take time to sit down and make a hitlist of what you are going to clean and when, if you stick to this structure it will make the job a lot easier. What time you can commit is key to a plan being successful and achievable no matter the size of your home.
The Right Tools For The Job
Spring cleaning is far easier when you have the right equipment you need for the job – working with one or two tatty old cloths just will not work. Make sure you have a list of all the cleaning tasks you need to do and a list of all the cleaning products you have or might need to buy in order to make your home sparkle.
Many Hands Make Light Work
When it comes to spring cleaning, avoid tackling it on your own. As the old saying goes, many hands make light work, and it is true. Cleaning will take half the time if you can get your partner, children or other family members or friends on board, and it can sometimes even be fun as a joint-activity.
Roll Your Sleeves Up
Work your way from the top to bottom – it may sound simple but start at the top of your house and work your way down. You do not have to do the entire house in one very, long stint, instead pace yourself gently. Start by tidying, then dust, clean and then tackle the vacuuming in that easy, step-by-step order.
[box type="shadow" align="" class="" width=""]
Curtains & Carpets
If curtains are not cleaned thoroughly at least once a year over time they will deteriorate. Some may require specialist dry-cleaning services whilst others can be washed at home – whatever you do just do not forget to remove any attached curtain hooks!
Carpets should be deep cleaned at least twice a year to remove the ingrained dirt, bugs and allergens from everyday life. Use a good quality vacuum or steamer which if you do not own can be hired at a reasonable price to bring the freshness back!
Clean Away Clutter
There is nothing like a good, old-fashioned tidy up and put-away, with the seasonal changes it is time to put into storage items like winter duvets and heavy throws. Spring is also a good time to be disciplined and do a life laundry, look at what is cluttering your home – can it be sold, given away or thrown away?
[/box]