Putting your best foot forward for charity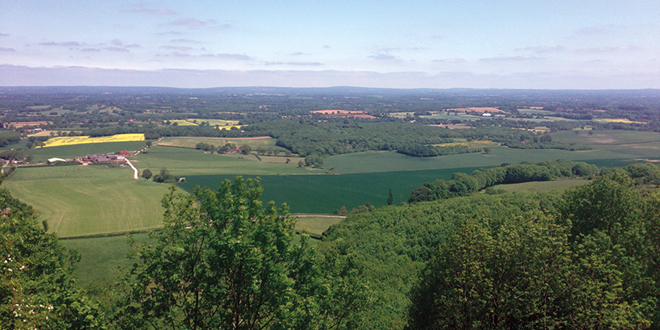 Horsted Keynes Sponsored Walk 2016
Fancy putting your best foot forward for charity? That's the call to action that organisers in Horsted Keynes are launching as they appeal for walkers of all abilities to help raise money for local, national and international causes by taking part in a sponsored walk across the South Downs next month.
The Horsted Keynes Sponsored Walk, now in its fourth year takes place on Sunday, July 23 and open to walkers of all ages and abilities. It starts in the morning at Brighton beach and includes a route which takes in the stunning South Downs before concluding in the evening in the village of Horsted Keynes.
Event organiser Paddy Herridge said: "This is a great opportunity to combine raising money for good causes with crossing the South Downs. The South Downs are so beautiful but how often do you get to walk across them? The route we have put-together is simply wonderful and stunning."
Paddy, who has taken part in the past two walks has picked-up the reins after the previous event organiser left the UK, says "the strength of taking-part in this event is that the walk is group-led. If one were to walk the South Downs alone they wouldn't know the route or have the support."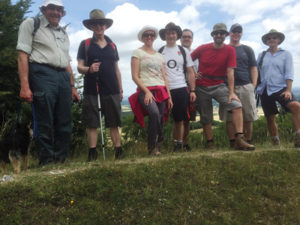 Willing walkers can nominate their own good cause for which to raise money, although organisers have historically used the event to raise funds for village community good causes including the village church – St. Giles, the village pre-school and St. Giles Primary School Parents Teacher Association.
The walk is around 20 miles in length from start to finish but walkers can join and leave the walk at any of the schedules stops. The route takes in several pauses for lunch and refreshments and upon arrival in the village, walkers will be able to enjoy a barbecue in the Martindale Centre.
Paddy added "It's a friendly event, it's open to all irrespective of ability and fitness so join in and have fun! What's better than to raise cash for good causes whilst getting fit and hopefully enjoying a gorgeous Sussex summer's day?"
Fancy putting on your walking boots or trainers to do something charitable?
Get fit, feel great and raise money for a local, national or international good cause!
To find out more about the Horsted Keynes Sponsored Walk 2016 email event organiser Paddy Herridge: pherridge@mww.com
By Jacob White