Mid Sussex Mum & Clinician Raising Awareness Of Burns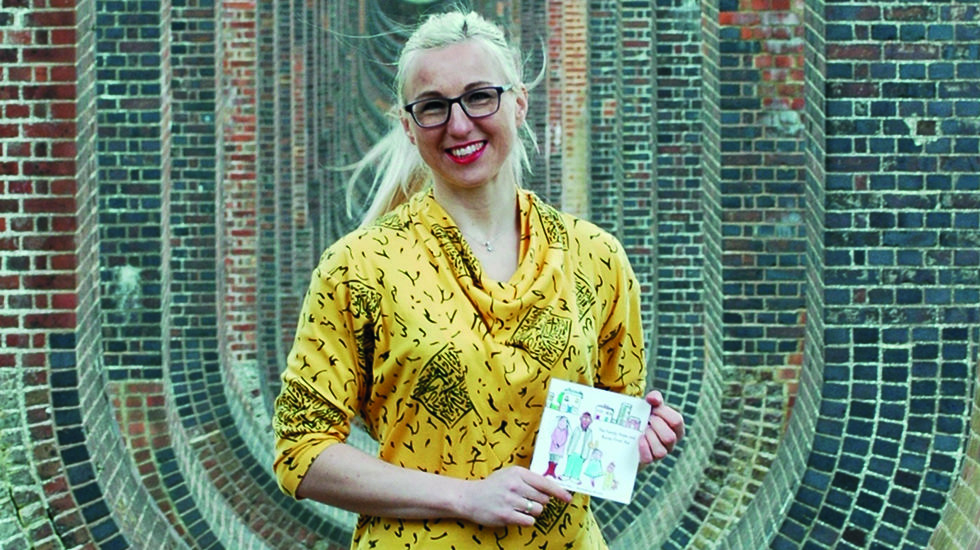 Mid Sussex Mum & Clinician Raising Awareness Of Burns
At this time of year when more hot drinks are invariably are drunk, and hot on the heels of fireworks from Bonfire Night, Diwali, and Christmas and New Year's Eve celebrations burns dangers are that much greater, and with Queen Victoria Hospital seeing a year-on-year increase in referrals to its paediatric burns unit, a Mid Sussex mum and clinician is raising awareness of burns. 
Krissie Stiles, 40, from Ansty who has been nursing for 16 years is head of Clinical Services at the Katie Piper Foundation where she champions the first UK Rehabilitation Centre for burn survivors.
Her burns journey began while as a student nurse at the University of Brighton when she received a lecture on burns from a nurse at the burn centre at East Grinstead's Queen Victoria Hospital (QVH). Following the special lecture, Latvian-born Krissie requested an elective placement on the burn's unit as part of her last year of nursing training, with her saying she had found her home at QVH. Krissie's profession has taken her from the acute regional burn centre based in East Grinstead, progressing to a lead nurse, to working for the burn survivor charity, The Katie Piper Foundation. 
In 2017, Krissie wrote a children's story about burn prevention and the importance of swift first aid, however it was not until a year later when Krissie managed to gain the support of Jill Latter – a Lindfield artist and art teacher at Lindfield Primary Academy – when the story come to life, and resulted in a published hard copy book, The Oops Family, accessible to parents and children alike.
Speaking about her motivation for writing the book for children, mum of two, Krissie, says: "Burns are preventable injuries, yet the ongoing admissions to the regional burn services demonstrate that our communities are not aware of the latest guidance in burn prevention and care. Children's skin is much thinner than an adult's and this leads to deeper burns requiring skin graft operations."
Bringing to life The Oops Family with skilfully crafted imagery, Krissie says of her relationship with Mid Sussex artist Jill Latter: "I wanted the images to seem as though they were drawn by a child's hand and Jill immediately connected with the story and its characters producing beautiful and colourful images. The book would not exist without her enthusiasm, kindness and artistry."
The story of the Oops Family has since become an audio book, with the skilful voiceover by Vonnie Lea, and was deliberately created as an alternative for ease of access for visually impaired children, or those who may not have the use of their fingers and hands due to burns.
For the YouTube version search The Family Oops and Burns First Aid Ebook visit: www.youtube.com
The Katie Piper Foundation
The Katie Piper Foundation has been supporting burn survivors for 10 years, with an aspiration that burns, and scars must not limit individual's quality of life or opportunities. It aspires to make it easier for burn survivors to live with burns and scars and has an inspirational role model, founder – Katie Piper. For more information about The Katie Piper Foundation, visit: www.katiepiperfoundation.org.uk