Manor Collection Group Hosts Charity Wreath Making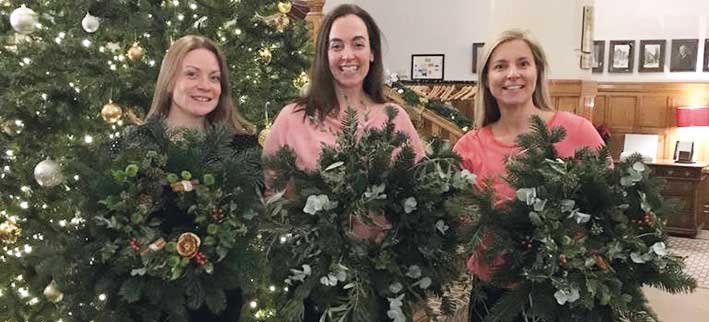 Manor Collection Group Hosts Charity Wreath Making
At Christmas, Betchworth-based hotel, Hartsfield Manor hosted Christmas wreath making events to raise money for Surrey charity George and The Giant Pledge.
The wreath making raised £1,500 for charity, with the support of Renée Carter, known as The Girl Who Gardens, and Holborns supplying the wreath making materials.
Guests enjoyed minces pies and a glass of fizz in the beautiful manor house with an in-depth tutorial on wreath making by Renée followed by the chance to make their own.
Speaking about the wreath making and the group's fundraising, Giles Thomas, operations director of The Manor Collection, said: "We love supporting The Giant Pledge as they are a local charity and even more so we really do enjoy offering a fundraising event that's a little bit different."
For more information about Hartsfield Manor, visit: www.hartsfieldmanor.co.uk, for details about George and The Giant Pledge and its work, visit: www.giantpledge.com