Making a recipe for success!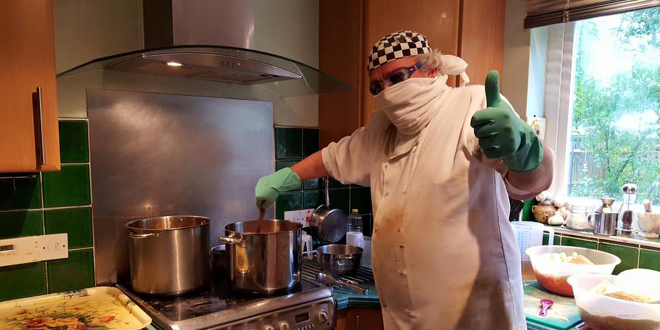 Our tastebuds are tingling to learn more about National Great Taste Award winner, Bartie's Sussex Faire – a successful jam and chutney company owned by John Bartlett and his family.
Based in Ardingly, West Sussex, John 'Bartie' Bartlett has single-handedly created ninety different products ranging from jams to chutneys, marmalades, smoked garlic and intense chilli products that aren't for the faint hearted!
Sussex Faire strikes the perfect balance between creating quintessentially British jams and exotic flavours throughout the collection. Their best-selling products are Blackcurrant with Cassis and Vanilla jam and Spicy Pineapple chutney, perfect when paired with curries, meats or cheeses. Having been a neighbour of the Bartlett's, my family and I have thoroughly enjoyed trying their products over the years and I don't think we could pick a favourite! Their newest launches include Mango and Lavender jam, Carrot and Smoked Garlic chutney, and Passionfruit curd. In the past four years, the company has proudly won four National Great Taste Awards.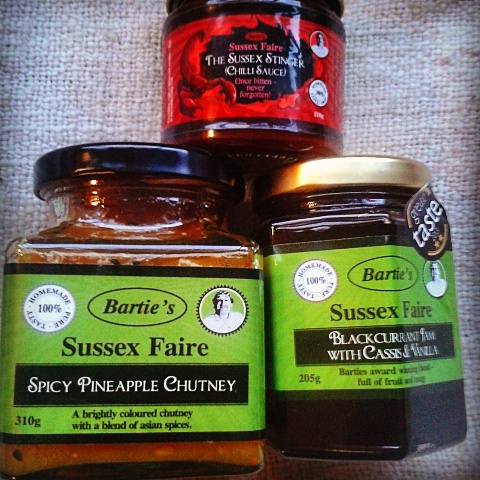 The family have a house in France and one holiday in 2006 their fruit trees produced over 50kg worth of plums. As they hauled them up onto the kitchen table, looks of bewilderment spread like wildfire across their faces as they wondered how they could eat so much fruit!
Being a keen cook and creative in the kitchen, John decided to make plum jam and this idea quickly sparked his interest, turning into a passionate hobby. After making the decision to leave his job at Lloyds TSB bank, John turned his hobby into a full-time business with the help of his family in January 2010.
Six years on and John can be found fully immersed, cooking away in his extended, inspected and approved home kitchen – it literally couldn't be more home-made! The origin of the name 'Sussex Faire' is a nod back to the birthplace of the business. If you're a connoisseur of the French language, you may notice the clever play on words: in the spirit of their idyllic house in France, 'Faire' is the French verb 'to make'. John sources many of the ingredients from local suppliers and the company uses local firms to provide other services too in order to contribute positively to the local economy. Bartie's Sussex Faire products are now sold in shops all over Sussex and Surrey.
Their home in Ardingly is also a shop they welcome long-standing customers and new faces into their friendly environment and are happy to talk about each product. If required, they can provide catering packs for cafes, pubs, hotels and restaurants. John undertakes commissions from companies and cake-makers to replicate past products and to create new and exciting flavour combinations to compliment different dishes and cakes. Alongside John, his wife Jane and two daughters work every weekend selling at markets and food-based events around Sussex and Surrey despite the hormonal British weather!
Here is an overview of their jam-packed summer (pardon the pun!):
[box type="shadow" align="" class="" width="600″]
June 2016:
10th Ardingly Showground
11th Ardingly Showground, Shoreham East Street & Horsham
17th Chichester West Street
18th Horsham Swan Walk & Lewes Cliffe High street
25th Lewes, Shoreham & Horsham
26th Lewes
July 2016:
1st Chichester
2nd Godalming High Street & The Bluebell Railway
3rd The Bluebell Railway
9th Horsham & Shoreham
15th Chichester
16th Horsham, Lewes & West Hoathly
30th Horsham
[/box]
Please see the website for contact details and more information. www.sussexfaire.co.uk
By Georgia Lambert