Leah Returns To Sussex For Brighton Fringe Performance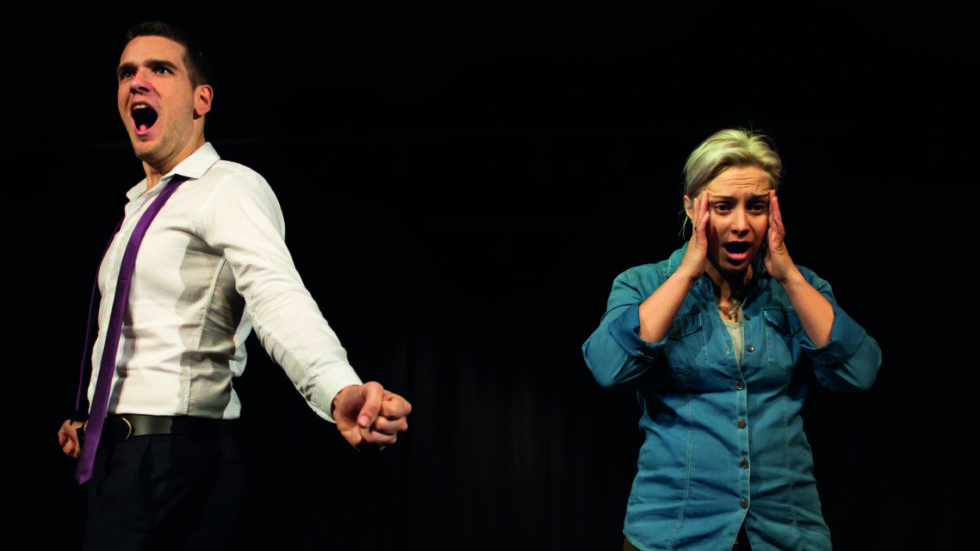 Leah Returns To Sussex For Brighton Fringe Performance
A Sussex born and bred performer is set to bring her latest show, Eggshells, an interpretation of the Fiona Harper written story, to the county as she alongside her performance partner for the theatre company, Limb2Limb. For three evenings at the end of this month, the passionate performers hope to wow audiences at the Brighton Fringe with the emotional story of anxiety and post-trauma stress.
Theatre writer and performer, Leah Georges, 32, who now lives in London, but who grew up in Sussex and still frequently visits to see her family who live in the county as well as a large friendship group in Brighton. This month, she returns to the county to perform Eggshells, a story of a couple, who in the course of one tumultuous evening witness their relationship and mental wellbeing begin to disintegrate before them.
Eggshells is written by The Globe Theatre's former artistic co-ordinator, Fiona Harper and is set in the aftermath of a bomb going off, Glen is affected more than he shares with his partner, Hannah. Leah stars as Hannah alongside Andrew Elkins who plays the role of Glen in the show in which honesty and openness is put to the test as the couple's relationship reaches what appears to be breaking point.
The Brighton Fringe performance is by Leah's London-based theatre company, Limb2Limb which she formed in 2011 with Oliver Theobald, after Leah wrote her first play, Circles, speaking of her career-to-date, she says: "I have worked on different projects from a circus-based Midsummer Night's Dream with Hikapee Theatre, to an immersive real life Sims show at Secret Garden Party to name just a few!'
"I always loved dressing up and pretending to be someone I'm not! I realised I would
be a performer when my parents allowed me to take drama lessons, and I just loved it! I remember going to watch Frantic Assembly's Rabbit when I was about 16, I knew that was the type of theatre I wanted to make!"
Leah's latest role as Hannah is likely to be one of her most challenging in her career yet, Hannah is in a difficult place when audiences first meet her, she is trying to help her boyfriend who is suffering with mental illness. Hannah has a short temper and as Leah acknowledges could be seen as harsh, in the show directed by James Hodgson, Leah also plays a bouncer and a Reiki practitioner.
What is Leah's message to anyone thinking of watching the show? She says: "Eggshells is a gorgeous and clever piece of writing, a story that covers many themes. It's relatable and the themes are extremely prevalent now. If you want to be moved, have a laugh a good think and maybe a cry this one is for you."
See Leah Take Centre Stage
Eggshells will be performed from Friday, May 24 to Sunday, May 26 at 5.30pm
at The Warren: Theatre Box.
For more information, visit: www.brightonfringe.org/whats-on/eggshells-130588/