Last Chance To See Mid Sussex's Meerkats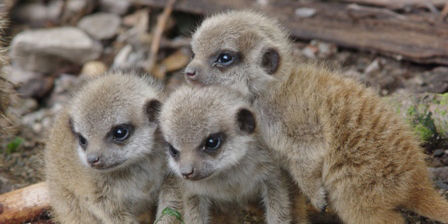 Last Chance To See Mid Sussex's Meerkats
This month is your final chance to see Mid Sussex's meerkat community up-close at The Oasis in West Hoathly as the summer season at the nature reserve and education centre comes to a close for another year.
On Sunday, August 4, animal lovers are welcome to The Oasis, a 15-acre nature  reserve and education centre in Mid Sussex, home to meerkats which provide an educational link to its work in South Africa.
As well as meerkats, The Oasis boasts a collection of colourful perennials, there is a dedicated hosta bed with more than 70 varieties, a geranium bed, and much more.
For more information, about The Oasis, visit: www.wildlifeforall.org. Booking to see the Mid Sussex meerkats in advance is essential, to book your place to see the meerkats, email: wildlifeforall@hotmail.com