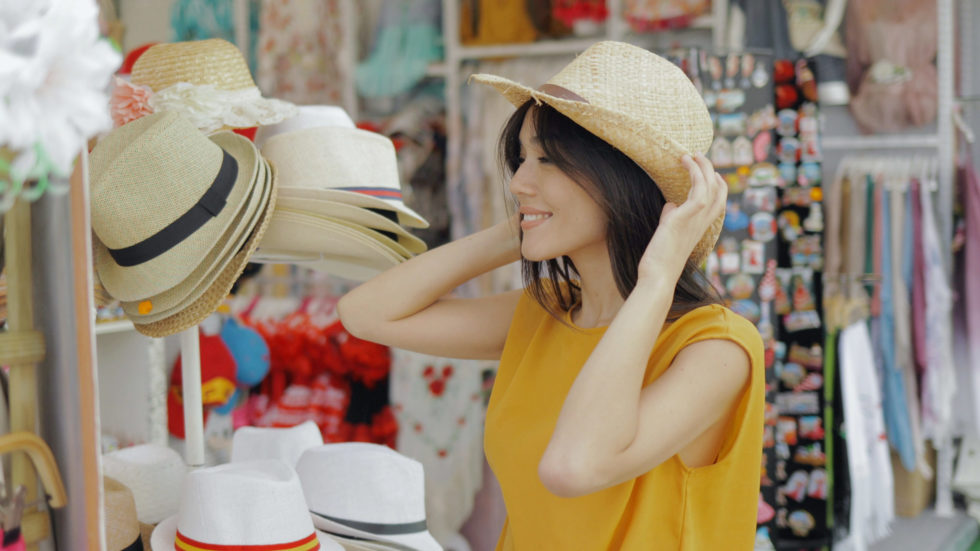 How To Pick A Hat
The summer season is here, and nothing says summer season quite like Royal Ascot, between Tuesday, June 18 and Saturday, June 22 the worlds of sport and fashion collide in a celebration of horse racing and high fashion. Whether you are planning a day at the races or a wedding, what do you need to know when it comes to choosing the right hat for you and one that embraces the summer 2019 style.
When choosing a hat, begin with thinking about your head and the shape of your face as well as your height, as a hat should complement your face shape and your height will dictate your hat style. Whatever the occasion, whether it is a day placing bets or hearing nuptials, if you are relatively short, look to a narrow-brimmed hat, while if you are tall, you should think about a wide-brimmed hat.
Does your face fit? With regards to your face and facial features, look at yourself in a mirror
and decide on what shape you would consider your face, from this starting point you can decide whether your face suits a particular hat.
Heart Face
Should your face look heart-shaped, various hat styles can work, however, it is a good idea to choose a hat which is narrow-brimmed and avoid going for a wide-brimmed one.
Oval Face
If your face is oval-shaped in appearance, you are likely to be able to go for most hats, you
can therefore be bold and go daring when it comes to hat styles for you and your big day.
Round Face
A rounder in shape face can make features appear close together, therefore a hat can add an illusion of length, with a round-shaped face, also opt for placing a hat at an angle.
Square Face
Square-shaped faces require a hat which can provide a softer touch, therefore, avoid a hat which boasts harsh angles or dominating geometric lines – as an alternative, a fascinator is a good option.
Make A Statement With A Hat
It is natural that your chosen hat will make a statement and will be colourful and
contemporary, yet classic – it is important to try on as many different styles that
you can to find the one for you.
Take lots of photos of you wearing your hat from several angles to make sure you are
happy with the hat's appearance from your side and front profile and ask a friend to
help capture your rear profile.
If you are planning on your statement hat being the perfect accessory to your statement
outfit, it is a useful idea to begin with hat hunting as it will be the centre-piece on which
you can build your stand-out look.
When it comes to wearing head pieces, think about comfort, double check that your
chosen hat fits your head as well as fits the bill – you will need one which is
comfortable to wear all day.