Horsham Veteran Joins RAF Celebrations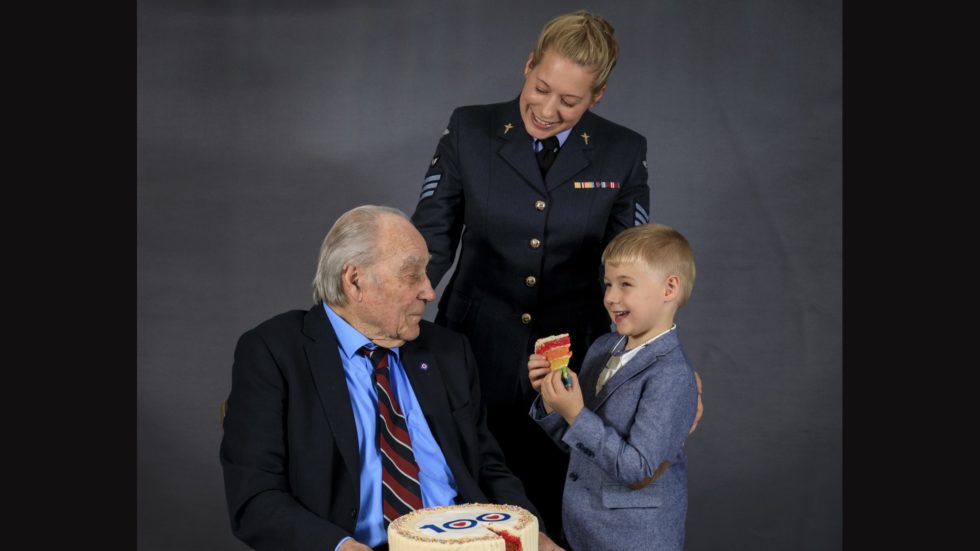 Horsham Veteran Joins RAF Celebrations
For a century the RAF Benevolent Fund has been supporting RAF veterans and their families when they need it most, and one Sussex recipient of this help joined fellow beneficiaries of grants and RAF veterans as the charity celebrated its century in style last month in a day of celebrations in London with the royal seal of approval, with the event attended by His Royal Highness the Duke of Kent.
Last month, as the nation remembered its war dead, and those who made large sacrifices, a military veteran from Horsham joined the RAF Benevolent Fund to celebrate the charity's 100th anniversary. The occasion was marked by the hosting of an afternoon tea at the RAF Club followed by a reception held at St James's Palace hosted by the charity's president, His Royal Highness the Duke of Kent.
The charity brought together ten generations of beneficiaries for a one-off photoshoot, including senior aircraftman, Dan Pelling. The 39-year-old's life was changed when a hit and run accident in 2000 left him paralysed from the chest down, the RAF Benevolent Fund purchased a house for Dan through its Housing Trust, allowing him to move into an adapted bungalow close to his family.
The fund has now provided accessible kitchen units and landscaped the garden, so it is easier for him to manoeuvre his wheelchair, Dan says: "It's not every day you get to invited to a 100th birthday party, so I'm proud to be have been able to be a part of this important day. You have a lot to deal with when you have a disability, but it's reassuring to know I'll always have the fund's support."
As the charity marked its centenary, the RAF Benevolent Fund launched a campaign calling on the public to join the search, change a life. It is asking the public to help them find individuals who have served in the RAF, or their partners, and may now be in need. The charity believes there are up to 100,000, mainly older, members of the RAF Family in need of support but are not seeking it.
Speaking about the organisation's birthday celebrations, Air Vice-Marshal David Murray, chief executive of the RAF Benevolent Fund, said: "We are incredibly proud to be the RAF's oldest friend. Since 1919, we have helped people affected by two World Wars and all manner of other conflicts, as well as those whose lives have been turned upside down away from battle.'
"But we know that we can do more. Last year we supported over 53,000 people but there are so many others who are eligible for our support and in need. Often, these are people who undertook National Service and, wrongly, don't think of themselves as part of the RAF Family. But they did their bit and we all have a responsibility to ensure these people access the life-changing support."
Providing Veterans With The Support They Need
The Royal Air Force Benevolent Fund is the RAF's leading welfare charity, existing to support current and former RAF members, their partners and dependants, whenever they need it. In 2018, the charity spent £21m supporting more than 53,000 members of the RAF Family. For more information about the RAF Benevolent Fund, visit: www.rafbf.org