Fundraisers to Take On Vietnam Hill Tribe Trek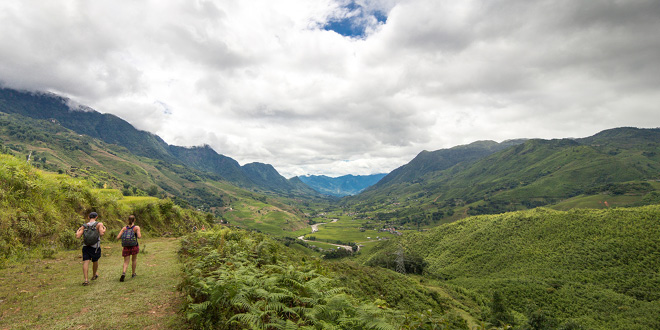 In April, fifteen fantastic fundraisers will be flying to Vietnam to take on an once-in-a-lifetime five day trekking challenge, all to raise money for Crawley's St Catherine's Hospice.
"This is the first, bespoke overseas trek St Catherine's Hospice has ever taken on and we're really excited about it! It's a brand new challenge for our supporters and a chance to make a real impact to the hospice," Michaela Clements, the charity's Events Fundraiser and one of the fifteen trekkers, said.
"Our trekkers can look forward to a five day trek that will take them far off the beaten track into the remote and beautiful hills of Northern Vietnam in the, Pù Luông Nature Reserve."
"Walking up to 20 kilometres per day, we'll pass through remote villages, meet ethnic minorities and gain an authentic insight into Vietnamese culture and a different way of life. It's going to be the trip of a lifetime!"
Each enthusiastic adventurer will be raising £2,880 for the charity. This means that for each day that team Hanoi Hikers trek, they will be funding five hours
of at home care for a patient, making a huge difference at such a difficult time.
"All sponsorship money raised from the trek will enable St Catherine's Community Nurses to visit patients in the comfort and familiarity of their own homes, allowing them to benefit from specialised end of life care, in the place they feel most comfortable," Michaela added.
Stay tuned for a Meet the Trekkers feature, over the next few issues.
In the meantime, the team can be sponsored via: justgiving.com/HanoiHikers.