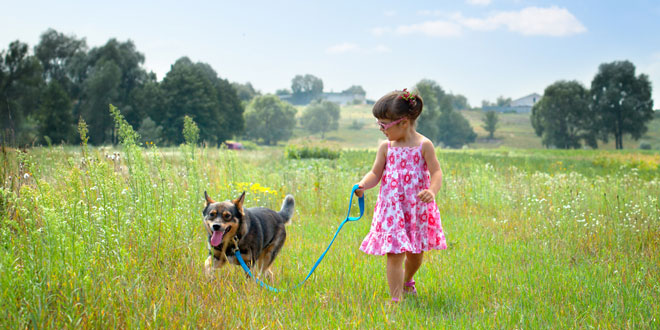 While for most of us, a dog can be a friendly four-legged companion, a recent phobia survey by YouGov, reported that 3% of people surveyed had a fear of dogs (also known as cynophobia).
One local voluntary group who wants to combat that fear, especially among children is From Fear to Friend, who are running FREE classes for children aged 5-11, to teach them how to relax in the company of dogs, without worry.
"We create a very safe environment for the children," says founder and long established local dog trainer, Ann Cook. "We want them to have fun and enjoy the progress they are making. Our classes include the Kennel Club Safe and Sound scheme and Reading2Dogs. We encourage the children to do a little more each time so they gradually build up their confidence."
The seven qualified assistance dogs have all been specially trained for the task, and along with their handlers, have also been assessed for temperament, control, behaviour and obedience.
One mum, whose child is frightened of dogs, has already seen positive results, saying: "My daughter took part much more than I had hoped for. It's given her so much more confidence already and she can't wait for the next session."
The free classes take place between 5-6pm on the second and fourth Wednesday of the month – with children from all areas welcome.
For more information and to book a place please call Ann Cook on 01737 246902 or visit: www.facebook.com/pages/From-Fear-To-Friend.