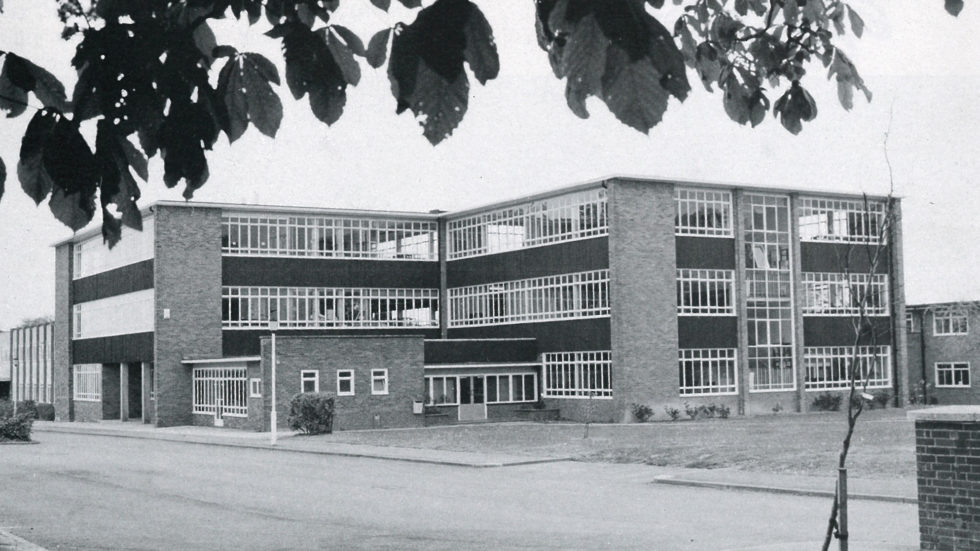 Educating East Grinstead
For more than six decades, Imberhorne School has been educating youngsters of East Grinstead and the surrounding villages, and to mark the occasion, Imberhorne school is celebrating 60 years with a school reunion. This month, school might be out for summer, but RH History Uncovered has been doing its homework and looks back on 60 long diamond years of the school educating East Grinstead's young people.
The new academic year this September will be a special one for Imberhorne School as its Imberhorne Lane site is celebrating its 60th anniversary. When the site opened in 1959 it was modern construction for the town as a secondary modern school, independent of the Windmill Lane site, formerly the county grammar school, and helped to relieve pressure on Sackville County Secondary School.
The sites merged in 1970 as Imberhorne Comprehensive School, with lower years based at the Windmill Lane site and older years taught at the Imberhorne Lane site – something still in place today. Over the 60 years, the school has had five headteachers, including current headteacher, Mr Brown, and remains a popular and successful school that, alongisde Sackville School, serves the East Grinstead community.
To celebrate the occasion, Imberhorne School is holding a Dancing Through the Decades event in a large party tent on the school field from 1.00pm to 11.00pm on Saturday, September 14, with music, dance and refreshments – providing an opportunity for friends and colleagues to be reunited. There will also be tours of the school to revisit the classrooms and corridors that many ex-students will remember.
The DJs on the day will be Robbie Dee who started Clouds nightclub, Daryn Buckley, one of the original presenters at Meridian FM and Neil Symons who ran Jingles record shop. Dancing Through the Decades will start with 1950s and 1960s hits from 1pm to 2pm, 1960s and 1970s from 2.30pm to 3.30pm, 1970s and 1980s from 4pm to 5pm, 1980s and 1990s from 5.30pm to 6.30pm, and 1990s and 2000s music from 7pm to 8pm.
In addition to the music there will be food on sale from two former students, Nick Blythe from Paella Fella and Ben Lovell from Apple & Cor!, and current Year 12 students will be selling refreshments to raise money for their Tanzanian exchange programme. There will also be a chance to look at old photographs and visit a confession booth.
Back To School!
Calling all former students! Catch up with old classmates, take a tour of the school,
enjoy a discounted bar and don your dancing shoes at this not to be missed reunion event!
On Saturday, September 14, Imberhorne School is holding a school reunion providing
an opportunity for generations of ex-students of the school to revisit the site, meet old classmates and former members of staff, and celebrate their memories of the school
throughout the last six decades.
Tickets for the event are now on sale for £20 from: www.buytickets.at/imberhorne
(£25 on the door). For more information about the event, visit: www.facebook.com/imberhornealumni/,
email: alumni@imberhorne.co.uk or call Nikki on: 01342 310979.