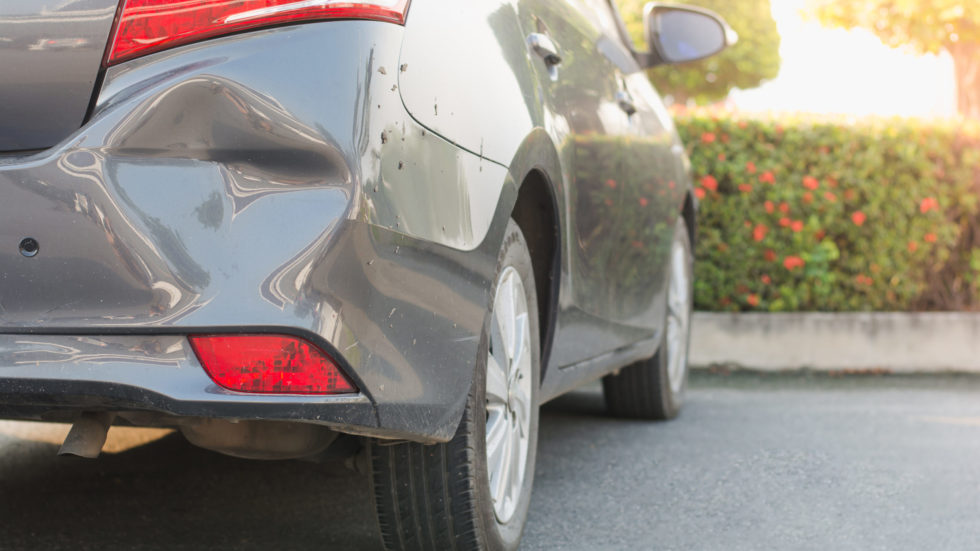 Defeating Dents & Dings
Have you ever returned to your car to find it has been damaged and the person responsible has gone? It can be very frustrating, and the costs of bodywork repairs for something not your fault can be extremely infuriating. When your car has been scratched or dented, what can you do to return your car to its very best?
A car's bodywork is naturally open to all the elements and lot of potential damage including scratches and dents – scratches, whether deep scores or light grazes tend to be easier to rectify compared to dents, however, both can be fixed with the help of a bodywork technician.
Scratches can take many forms, whether damage is the result of tree branches, a shopping trolley or a bicycle – if you can see bare metal of the car, it is likely that any repair work will take some time and it is a good idea to speak to a professional bodywork technician to carry out the repair work.
Removing scratches is important to not only clear anything unsightly, but to also safeguard the car for the long term. Failing to repair even the smallest of paintwork scratches can in time result in a vehicle suffering from chronic and intense rusting meaning much higher repair costs in the future.
A dent repair will not always require a fully-qualified panel beater, however, it is a good idea to get a professional help to get your car looking its best once more. A professional panel beater will be able to better access the size of a dent and internal damage which to the untrained eye maybe underestimated.
As well as not being able to identify the size of the damage, you may not have the correct equipment to carry out the rectification work, or the method – some cushioning is needed between a hammer and the damaged panel, and the rule of thumb is to go slowly, working from the centre of the dent.
Bodywork professionals are often known as dent magicians, and it is little wonder, the repair work requires a lot of calmness, delicacy and patience in order to defeat the dents and dings. Working their magic, a qualified bodywork technician can wave their magic wand and make your car look as good as new.
Do Not Despair, Repair Before You Sell
If you plan to sell your car and it has a dent in it, it is a good idea to let a professional
carry out some repairs, a car with a dent present will often sell for a significantly lower
value. If you are looking for a quick sale, this can be benefitted by carrying out dent repairs
and make your vehicle look the best it can.