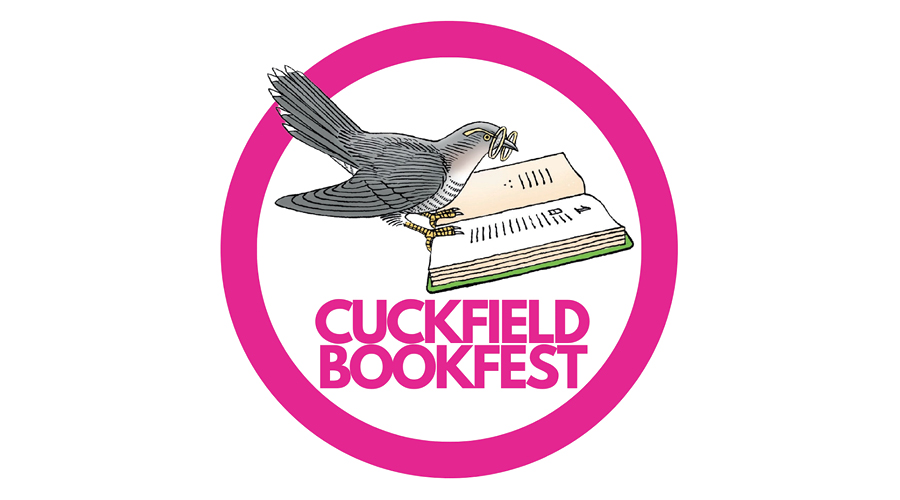 Queen's Hall, Cuckfield. October 6th,7th and 8th
Cuckfield Book Festival has been running since 2017 and as usual this year we will have a packed programme over the weekend of October 6th, 7th and 8th. There is one change this year, with the very popular literary quiz on Friday 22 September in the Talbot in Cuckfield.
At the supper at Ockenden Manor on Friday 6th October, we hope to welcome Celia Imrie who has had a fascinating acting career and is the author of several books.
The programming team always tries to produce something for everyone and this year is no exception. There are several authors with strong Sussex connections; Oliver Soden went to school locally and has created a much-praised biography of Noël Coward, Mat Osman, brother of Richard, is well known as the bassist of the group Suede and has written an intriguing book called The Ghost Theatre, and Ian Marchant has written a fascinating account of a Sussex yeoman and includes many local references.
Four local authors will be explaining how they got their books published and Ella Berthoud will be running a bibliotherapy session recommending fiction to provide new perspectives.
Poetry lovers will be entertained on Saturday evening when Allie Esiri introduces her new anthology 365 Poems for Life and two actors will be reading from it. Two pupils from Hurstpierpoint College will also be taking part.
An innovation this year will be a walk around Cuckfield in the company of Duncan Minshull who has compiled an anthology of short stories on the subject of walking. Duncan will stop every now and then to read an excerpt from his book.
For children, there will be a lively and entertaining family session in the Queen's Hall on the afternoon of Saturday 7th October when well-known children's author Nick Sharratt will keep everyone giggling as they produce their drawings.
Sport is covered when local author Paul Hayward appears – he is the author of The Extra Mile, which he co-wrote with Kevin Sinfield and tells the story of Kevin's fund-raising for his friend with MND, Rob Burrow. Women's football, these days much in the news, is the subject of Carrie Dunn's book Unsuitable for Females. Women's health is also discussed with the author of a new book on gender health inequality.
The main sponsors for Cuckfield Book Festival are Hurstpierpoint College, Adelphi Holdings and Cumnor House School and the festival is enormously grateful to them and to all sponsors and supporters who are listed in the programme.
For all details of the programme, booking details and how to become a Sponsor, Friend or Benefactor, please go to the website: www.cuckfieldbookfest.co.uk.