Creating A Back To Work Chillout Zone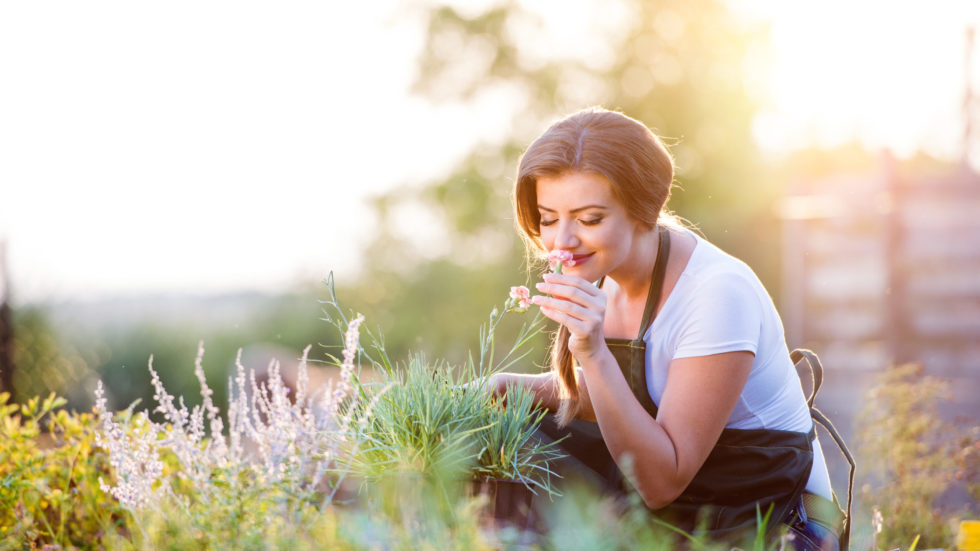 Creating A Back To Work Chillout Zone
September and the return back to work after summer holidays can often feel like landing back to Earth with a bump. When you get home after a hard day's work after a stressful day it is natural that you will want to create a soothing environment which will help you deservedly chillout after a day hard at it.
Any garden, no matter its size can serve multiple purposes – a garden space should be for entertainment and relaxation. For a garden to meet its many demands, think about zoning your garden to add interest for different activities in separate areas, achieved by using soft, welcoming, sensory plants or foliage.
For a true back-to-work chillout zone, concentrate on creating the soothing environment that you crave, you will need elements which will help you unwind such as soft shades of colour, a variety of plant and foliage textures, and sumptuous scents, these elements embrace the concept of a sensory garden.
Plants are known to have an ability to calm and ease the mind, think about aspects you might like to add, flowerbeds can break up a garden whether lawns or patio space, and even small gardens can  benefit from being broken into subtle zones which can make even the smallest of gardens a lot larger.
For gardens where space is not limited, why not try to design your garden to include your very own secret garden? A secluded zone can be the perfect hideaway from it all where you can chill, particularly if your garden is a busy place with children playing sport, or dog running up and down on the lawn.
Colour plays a big part in design, cool colours like blue, mauve and green are calming and are the best options to choose for creating a relaxation area. Garden sounds matter, whether it is wind rustling branches of trees, bird song, or the gentle sound of trickling water which forms part of a water feature.
Creating A
Sensory Garden
A Splash Of Colour
Consider a colour-themed plant display which truly embraces seasonal colour and year-round value.
Good Enough To Eat
Add some herbs like basil, parsley and sage, as well as fruit and vegetables. 
Sweet Smell Of Gardening Success
Setting the right tone can be about the right scent, choose plants, flowers and foliage like lavender.
Touchy Feely
Think about mixing in soft, hairy or textured leaves or stems such as ornamental grasses.
Outdoor Relaxation
According to Arboretum, a horticultural members club, millions
of Britons place a great deal of faith in the power of plants.
53% of Britons say being around plants when working makes
them happier and positively impacts their health and wellbeing.
35% of Britons say different plants have psychological, physical
and emotional effects on them, from their scent to appearance.