Community Rallies To Remember Reigate Mum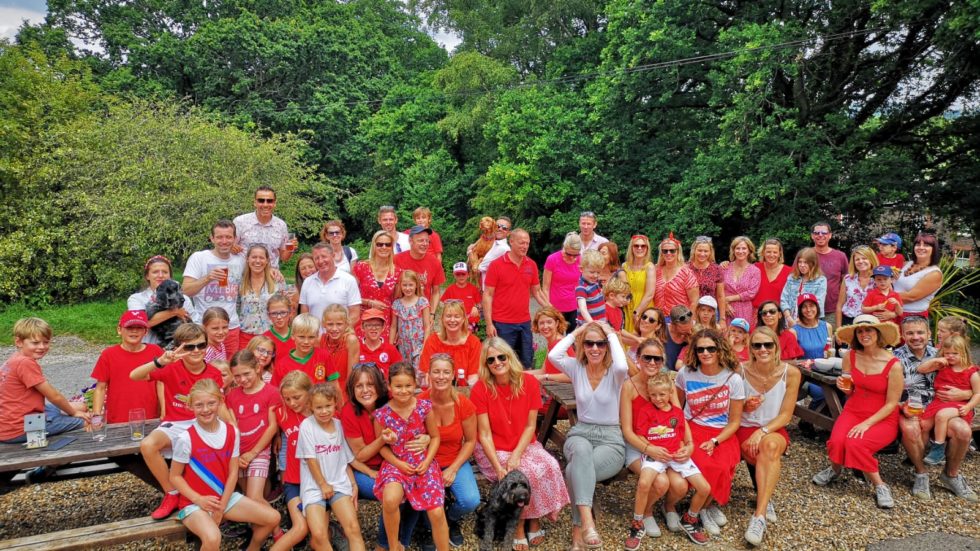 Community Rallies To Remember Reigate Mum
This summer, the community of Reigate got together and threw a street party and walk which was organised by neighbours to honour a mother-of-two from the town who sadly passed away from cancer last year. The day of fun-filled community activities raised more than £1,700 for the charity, Jigsaw (South East), which has supported her family, including her two young daughters.
The South Road street party in July is always a community favourite and was so for the late Dawn Nolan, family say she loved the event. Dawn, 42, passed away last autumn from bowel cancer, leaving husband Mike and daughters Antonia, 8, and 6-year-old Francesca – motivated by the tragic loss and a desire to help a charity so close to the Nolan's hearts, the community made this year's event even more special.
Having been in awe of the Nolans' bravery since Dawn's passing, the community were keen to giveback to Jigsaw (South East), a bereavement charity which focusses on the emotional welfare of children after a family death. The community decided to embrace the street party of which Dawn enjoyed and added some colour – her favourite colour was red, and marked the street party with the release of balloons
Speaking about the memorial event, which was preceded by a community walk, Mike said: "Around 65 people came together to do one of Dawn's favourite walks from our house to the Skimmington Castle Pub. The smiles on people's faces showed what Dawn meant to them. It was an amazing show of community spirit to remember her. She touched so many hearts before, during and after her illness."
Based at East Court Mansion in East Grinstead since 2012, Jigsaw (South East) offers support to children and young people who have a family member with a serious, life-limiting condition. It also provides grief support to children and young people who have experienced the death of a significant family member through illness, accident, suicide or murder (through groups in Reigate, Guildford and East Grinstead).
The event touched many in the community, speaking about the street party, Mike said: "Antonia and Francesca could see how much their Mummy was loved and this will help them hold on to special memories", he went on to explain that money raised will help others, adding about its success: "Raising £1,700 for Jigsaw (South East) will go towards theirs and many other children's longer-term support."
Can You Help Put The Pieces
Into Place For Jigsaw (South East)?

You can support the South Road fundraiser for Jigsaw (South East) by visiting: www.justgiving.com/fundraising/jo-and-mark-lawrence. 
To find out more about the charity, visit: www.jigsawsoutheast.org.uk