Colour Your Home Beautiful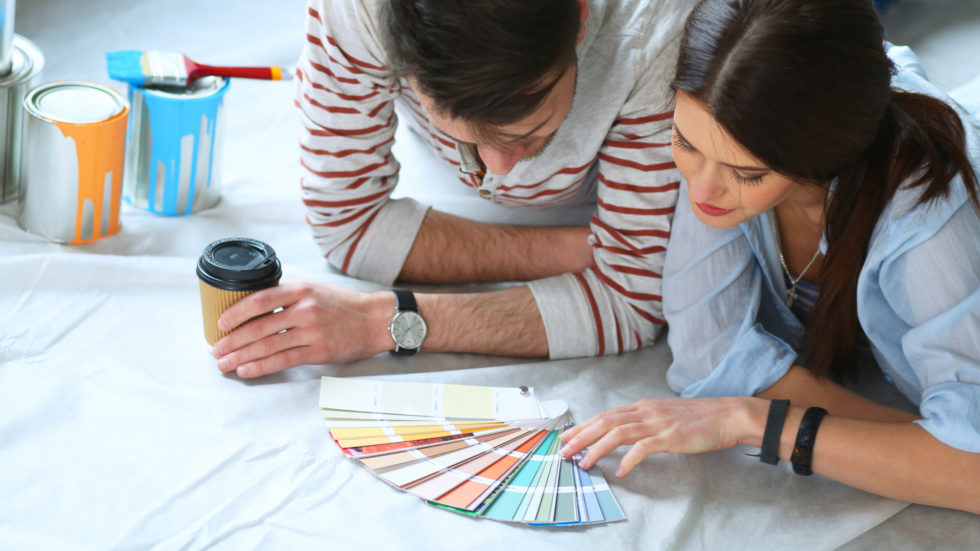 Colour Your Home Beautiful
Is this month the month that you plan to add a splash of colour to a room in your home? Millions of Britons will be making the most of the half term break at the end of the month – possible the last occasion before Christmas to carry out much-needed DIY projects. If your project involves a lick of paint, what should you keep in mind as you reach for your overalls, brush and ease the lid off of your paint can?
Whether you plan a simple splash or a comprehensive renovation this month, painting a room is an instant way of revitalising your home. However, when it comes to painting what do you need to think about, and what obstacles do you need to overcome in order to colour your home beautiful this month?
You are ready and you are poised with your DIY plan, how do you choose the right colour for your room? It is not a good idea to use a colour that you do not know without trying it first, that means taking caution with brochures and internet images – where possible source a sample of your desired colour and then paint patches in the room you plan to paint, patches will offer you a better insight into the paint.
Which way does your room face? The direction from which light predominantly enters a room has a bearing on the tones you might like. Generally, north facing rooms are more challenging because the light is bluer in appearance, therefore avoid grey or green, rooms facing west welcome whites, while east facing rooms suit blues and greens, while south-facing works with almost all colours.
A room's accessories will dictate your colour choices, whether you plan to buy new items or upcycle pre-loved furniture, flooring and upholsteries, think about these when you choose your paint colour. As well as accessories around your room, what time of day do you generally use the room? This is important as you will want to create an ambience which is becoming
of the room – dark and moody, or light and airy?
Once you have chosen your colour you are ready to tackle your project, preparation is the key to success – make sure that walls are smooth and oil-free. Draw up an action plan of how you will decorate and get your equipment together – brushes, rollers and buckets for example. When it comes to painting, do not forget, it is always best to start at the top and work your way down, before finishing off with the woodwork.
Picking The Right Paint
For the best results, you will need  to make sure that you pick the right paint according to the surface.
Matt
Gives a sheen-free finish which is helpful for tackling any unpleasant plastering imperfections, however, avoid use in bathrooms and kitchens 
Satin & Silk
Providing slight-sheen finish, satin or silk paint offers a wipe-clean surface and therefore, an ideal option for high wear and tear areas of the home  
Gloss
A high-sheen finish, oil-based gloss offers both form and function when it comes to looking after all manner of interior woodwork and metalwork
Eggshell
A low sheen paint which like gloss can be applied to interior woodwork and metalwork to maintain and revive with a long-lasting finish in any room
Meet The Designer…
West Sussex-based Charmaine Ulyate of  Talent Interiors who can help you with all your interior design project needs, shares her inspiration for interior design, how she can help you no matter your budget and what you can expect when you use the services of an interior designer for the first time.