Be Bowled Over By Cricket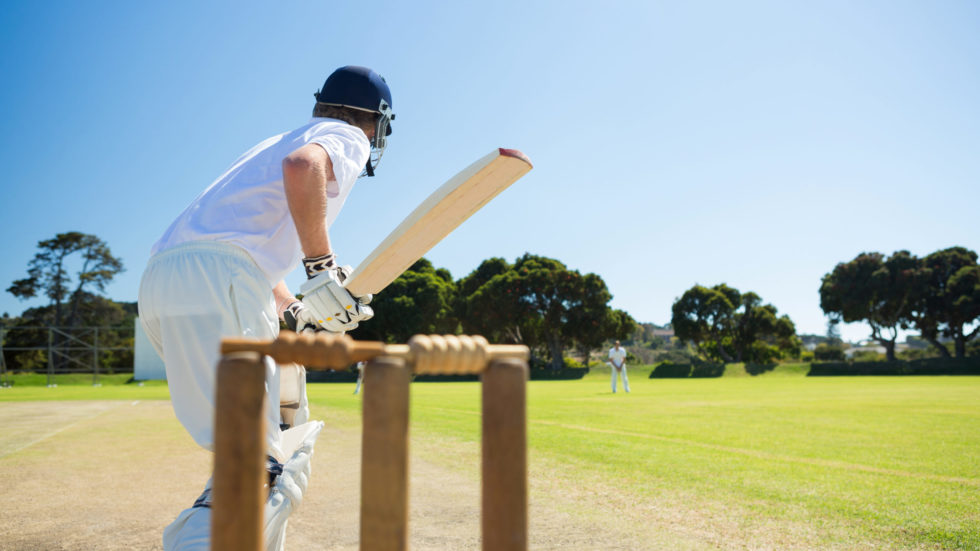 Be Bowled Over By Cricket
Are you tempted by the sound of leather on willow? If this summer you are looking to get out, get fit and socialise, have you thought about playing cricket? This year is going to be an an exciting one for the sport as England and Wales host the ICC Cricket World Cup 2019, welcoming the world's top 10 one-day sides, and in addition to the best of limited overs cricket, the pinnacle of test cricket, The Ashes comes to England.
Whatever your age, gender or physical ability, cricket is a fun, social-focused sport which is becoming increasingly accessible and adaptable. Traditionally, the test match has been played over the course of five days on a field with 11 players, however, there are now many ways that you can get involved with the sport in sports halls, local parks and playgrounds, and even in urban areas where cages host games.
If you love cricket, look into joining a club where you can train, honing your skills on a regular basis, and receive expert coaching and guidance from club mentors who have a great understanding of the game. Under the tutelage of a coach, you will be able to develop all of the necessary skills that a cricketer requires, from the village green to test match arena – attributes such as stamina and co-ordination.
These Girls Can
In the past two decades, women and girl's cricket has undergone a tremendous transformation, and today more than 600 clubs across the country offer women and girl's teams. Sussex and Surrey have been at the forefront of the revolution and can boast stars who have represented the England women's national team including Clare Conner, captain of England's 2005 Ashes winning side, Holly Colvin and Ebony Rainford-Brent.
Cricket For All
Cricket can be inclusive for people regardless of any disabilities – the sport is embraced by players who are deaf or hearing-impaired, blind or visually-impaired, have learning difficulties or physical disabilities. Interestingly, there is now even a fun-filled form of cricket, table cricket, which is played on a table tennis table which is a game predominantly for those with a severe physical disability, including wheelchair users.
Help With Off-Field Activities
For cricket in any form to succeed and to provide opportunities for all, it needs those willing to give their time and expertise to help grow the game. Whether you have played cricket in the past or simply have an interest, contact your local club for the latest opportunities there for you to help. The roles available can be varied – coaching on-field talent, umpiring, scoring, preparing lunches or teas or maintaining the cricket playing grounds.
Get On A Field Of Cricket Dreams
If you are looking to get onto a local field of cricket dreams and you are
not sure where to begin, visit the England and Wales Cricket Board (ECB)'s
guide to local clubs, visit: www.ecb.co.uk/play/find-a-club