Award Winning Year For West Sussex Citizens Advice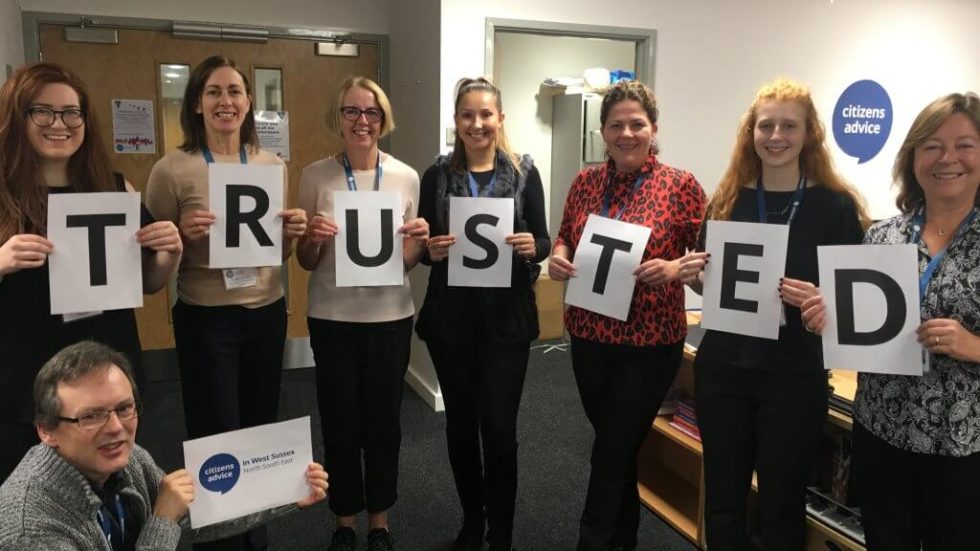 Award Winning Year For West Sussex Citizens Advice
Last year was a special year for staff and volunteers at Citizens Advice in West Sussex (North, South, East) as the organisation celebrated its 80th anniversary, and the award of Trusted Charity Mark.
The award, the only one of its kind from the National Council for Voluntary Organisations (NCVO) recognises the work the charity does, supporting people with free, confidential advice.
The charity was assessed on standards of effective practice which included governance, leadership and managing staff and volunteers and managing money. 
Charlotte Carp, business and support manager, said: "In our 80th year of supporting local people, we are proud to be awarded this significant quality mark, which pays testament to the hard work and dedication of our volunteers and staff. Our advice changes lives because we are constantly adapting to the challenges people face. A huge thank you to all our supporters over the years."
For more information about Citizens Advice in West Sussex (North, South, East), call: 0344 477 1171 (Monday to Friday, 9am-4.30pm), or visit: www.advicewestsussex.org.uk