Avoid Building Out, Build Up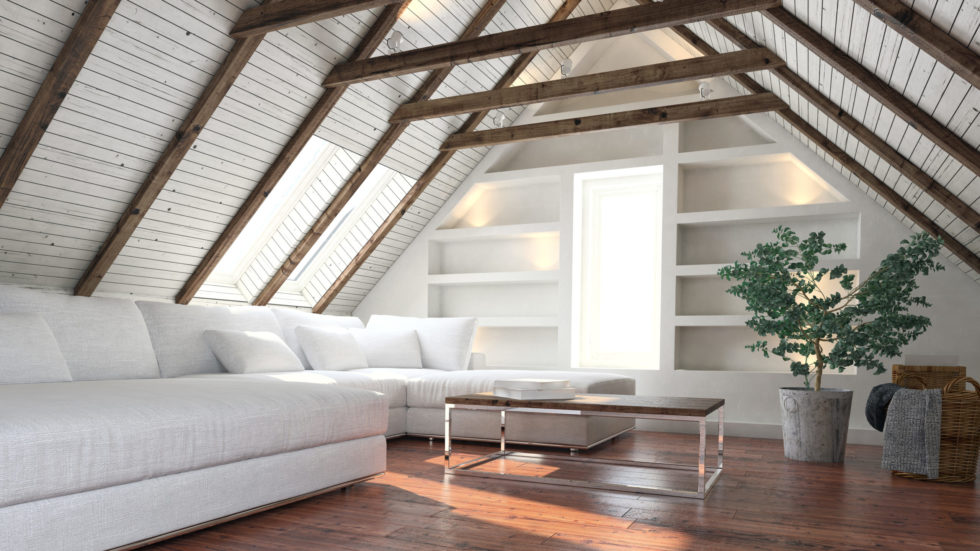 Avoid Building Out, Build Up
Are you looking for some more space in your home? Maybe you need any additional bedroom for your growing children, or maybe looking to create a home office? If you are looking for an extra room or two and want to avoid the cost and upheaval of moving, have you considered an extension? If the plot on which your home is built is limited, avoid building outwards, and instead look upwards to the skies and build up.
If your home's loft is more useful to your needs as living space than as a storage area, it might be a good idea to investigate the possibility of converting it into just that. A loft conversion can offer great practical benefits from day one for your family, but beyond this, it can be a real asset when you come to sell and can lead to a serious return on investment. However, opening up a loft is not cheap and will require a lot of planning in order to achieve the best outcome for your home and ultimately, your family's lifestyle.
Naturally, the costs associated with loft conversions do vary greatly, a typical starting point is around £20,000, however, as is the case with any building project, this will depend on the configuration – will you want to include plumbing for a bath or shower room, the floor space involved in the extension, and the specification you hope to achieve with the project. Remember, when it comes to finding the right builder for the job, avoid being tempted by the cheapest quote, getting the conversion right is key.
Loft conversions are generally only suitable where the main space within the loft is at least 2.3m high, therefore, the steeper the pitch of the roof, the more suited the loft is for a conversion. Other important practical plans to be aware of when planning your loft conversion, include safe access by a permanent staircase which meet the latest building and fire regulations. Understanding the legal requirements can be a challenge, this is where you will need to consult a professional who can point you in the right legal direction.
Getting It Right
To Build It Right
Carry-out an initial assessment of your loft and think about how you want to use the space
Think about who you would like to do the work and get at least three quotes based on measurements
Consider the planning, party wall and building regulation requirements of your conversion
Get a contract in place for the works with your builder and architect to ascertain works responsibility
Once work commences, inform your insurer that you are undertaking building works
Keeping Conversion Costs Down
If you are looking to do a loft build on a budget, what can you do to keep costs down? 
Among the areas you can save money, think about windows – maximise the light streaming through the loft by installing larger windows, not more windows. 
Be clever when it comes to the finishing touches and accessories – be savvy when you shop and tap into any discounts that you can obtain, look also at doing as much as you can yourself, structural work obviously needs professional hands, but where you can, do it yourself.